Cancer Travel Insurance
Receiving a cancer diagnosis is a terrible experience and your first reaction, naturally, can be one of shock and worry. However whilst, some cancers are not curable, most are treatable. Many people who have been diagnosed with incurable cancer are living a relatively normal life and are able to carry on working. An essential part of leading a normal life involves going on holiday, and this is where problems can arise, because not only is it hard to find travel insurance with cancer cover but when you do, the premium quoted is often more than the cost of the holiday!
Our cancer travel insurance includes:
£10 million cover for medical emergencies and repatriation
Emergency helpline 24 hours a day, every day of the year
Bespoke medical screening
Personalised medical screening for more complicated or serious cases
Discounts for couples, families and single parent families
Winter sports policies available
Cruise policies available with no upper age limit
Worldwide cover available provided you are not travelling against the advice of the Foreign & Commonwealth Office
300+ sports and activities can be covered, many at standard terms
14 day cooling off period
We will consider covering all cancers and shown below are the most common ones we are asked to cover. However, if your particular cancer is not shown don't worry because you can still get a quote by entering your type of cancer when prompted during the quote process and proceed from there.
Alternatively, you can call our Customer Service Centre on 0333 999 2679 and they will be happy to process the quote for you.
Insurancewith has specific cancer travel insurance policies for the more common cancers such as
Insurancewith is designed to give you a travel insurance policy that not only covers your cancer but also provides all the usual travel insurance benefits such as lost baggage, cancellation, travel delay etc., at a reasonable price.
Finding suitable travel insurance cover during treatment can be difficult, but at Insurancewith we will consider cover for those undergoing treatment as well as those with secondary cancers.
The Insurancewith travel insurance for cancer patients policy was created by people with first-hand experience of cancer, who really understand your problems when it comes to buying travel insurance that gives you full cover for your cancer. We even have cancer travel insurance policies for rarer cancers such as:
The Insurancewith policy has a 24 hour emergency helpline, so that if you do encounter any problems whilst away, they will be able to offer advice and also liaise with both your medical team at home and the treating doctors in the country where you are holidaying; this is particularly important if your grasp of the language spoken is limited. Our policy gives you peace of mind so all you have to do is relax and enjoy your holiday.
Whilst having cancer should not stop you from travelling; it is always essential that you consult your GP or specialist prior to booking your trip, to ensure that you are fit to travel.
It is also advisable to research the available medical facilities near to where you are planning to stay especially if you are travelling to an island or remote area as there may be no suitable medical facilities nearby which could be problematical in the event of an emergency.
For a confidential cancer travel insurance quotation, and to obtain more information on Insurancewith please call our Insurancewith medical screening team on 0333 999 2679 and speak to one of our specially trained advisors, or get travel insurance with cancer cover quote online.
Whichever method you use you will need to provide:
The dates of your diagnosis
The dates of any surgery
Dates of any treatment
Details of any medication you are taking
Our medical screening team are trained to deal with your call and all our advisors are experienced in speaking to people with cancer so you can rest assured that your call will be sensitively and professionally handled. We may not always be able to cover you for your first choice holiday destination, however, there may be other alternative destinations where cover is available, so please ask.
"After numerous calls to other companies we had given up, Mum and Dad were so disappointed, until you called us back with great news and your quote."
Read Testimonials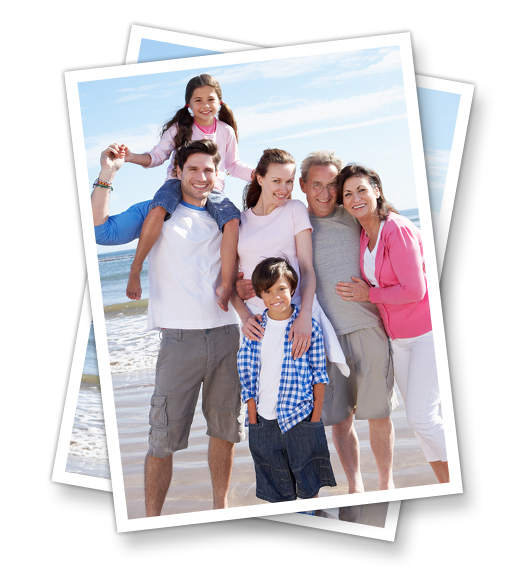 Cancer Information
If you've been diagnosed with cancer, finding inexpensive travel insurance can be difficult. This is where Insurancewith comes in- we believe that everyone has the right to travel, no matter what their situation, so our professional team have created policies which cover you and your family for your medical conditions affordably, allowing you to escape to that dream destination without worrying.
Insurancewith cover all kinds of cancer. We don't group everyone into one box, instead, we offer people insurance cover which is unique to their medical situation. With years of insurance experience under our belts, we understand that everyone's circumstances are different, which is why we've created policies for varying kinds of cancer, including bowel, bladder, lymphoma and pancreatic cancers.
Our policies cover medical expenses and cancellation charges, so should something go wrong or you're urged to return home, you needn't worry, your Insurancewith travel policy should give you the security you need knowing you won't be left with huge bills.
Our friendly customer service team are empathetic and professional, dealing with customers with varying medical conditions every day, and our emergency assistance helpline is managed by doctors and is open to worldwide calls 24 hours a day, 365 days a year.
Whether you've just been diagnosed with cancer or whether you've just completed treatment, we can offer you peace of mind for your trip. We understand that each medical situation is different, which is why our award-winning medical screening programme allows us to give you a unique quote.
FAQ's
If you have a question you need answering, why not take a look at our most frequently asked questions.
If you still cannot find what you are looking for please do not hesitate to contact us where a member of the team will be waiting to help.
Latest News