After what feels like a lifetime, the pandemic is finally drawing to a close. International travel is a possibility once more, and now more than ever, people need a holiday. There's nothing more appealing than jetting off to your favourite beach, or city, and letting the stress of the last few years slip through your fingers, as you finally feel the sun on your skin.
Whilst some people might be comfortable jumping on the next plane as soon as possible, at Insurancewith we understand that everyone's situation is different, and it's natural to feel apprehensive about finally travelling again. To help ease any worries you might have, we've tailored our policies to provide coronavirus cover to ensure that you can feel confident when you next decide to travel.
What does our Coronavirus cover include?
Included as standard on all our policies
Cancellation cover in the event that you test positive in the 14 days leading up to your trip.
Cover in case you need to curtail/cut your trip short, due to a positive COVID-19 test result.
Cover for medical expenses and repatriation if you're diagnosed with COVID-19 during your trip.
Additional cover provided with the COVID-19 extension
Cover if you need to cancel your trip due to being asked to self-isolate
Cover if you need to self-isolate during your trip after testing positive.
Cover for Localised quarantine in case your hotel is placed into compulsory quarantine.
Cover for missed departure from the UK due to delayed test results.
Cover for disruption of your journey back into the UK, if caused by governmental changes to re-entrance requirements.
Cover for repatriation and medical expenses for claims linked to COVID-19 when the FCDO has advised against all but essential travel, and you have travelled against their advice.
Please review our policy wordings for a full description of the cover described above.
If you are an existing customer who has questions about how COVID-19 impacts your policy, or you wish to make a claim, then please visit our FAQ's page for more information on these topics.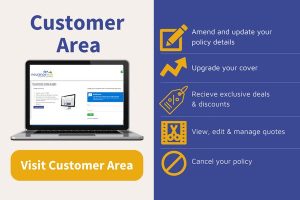 Speak to a member of our team
Having trouble finding what you are looking for?
Please click on the button below to speak to a member of our experienced and empathetic Customer Service team via Live Chat.
What countries can you travel to?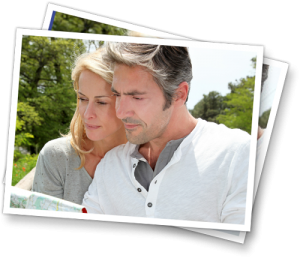 The FCDO has recently marked the vast majority of countries around the world as 'safe' for travellers to visit. Your destination of choice may have specific entry restrictions and requirements though, so it is really important to check the FCDO's advice before travelling.
What about any changes in relation to travel?
For up to date information on travelling to and from the UK following the pandemic, please visit the FCDO's website for full details.
Our Coronavirus Travel Top Tips
Before booking your holiday and travel insurance it is recommended that you check the latest FCDO advice to ensure that your destination is safe to travel.
As the situation is ever-changing, our top tips include:
Keeping up to date with the latest travel news in relation to your holiday destination.
Purchasing travel insurance when you book your flights.
Keeping up to date with the FCDO's advice surrounding your chosen destination.
Adhering to social distancing and hygiene protection methods.
Wearing facial protection on airlines.
Coronavirus Travel Insurance FAQs
¹ Based on Trustpilot data from 2023
☆ Insurancewith Awards Won: Finalist in the UK Broker Awards, 2011. Winner of Insurance Times Innovation of the Year Award, 2013. Bronze Award Winner for Best Travel Insurance Provider at British Travel Awards, 2016. Customer Champion of the Year at the Insurance Times Awards, 2017. Plus, our founder Fiona Macrae was awarded the Consumer Marketing and Awareness Award at the Chartered Insurance Institute (CII) Public Trust Awards, 2018
*Please note, Insurancewith's online prices automatically include a 15% discount against our Customer Service Centre prices. This code entitles you to an additional 5% off your policy, and is a discount from the base price, not including the additional cost of optional extensions or any additional medical premium