What is Single Trip Travel Insurance?
Insurancewith understands the importance of getting full cover when you're on holiday. Whether you have a medical condition or are just looking to protect yourself while you're away, our single trip insurance policy will give you the peace of mind to go out and enjoy your holiday properly. Our single trip travel insurance includes cover against Covid-19, a 14-day cooling off period and is also available for those 70 and over.
Our policies can provide cover for up to 94 days (depending on age). We take your holiday duration, personal details and medical conditions into consideration to provide you with fair pricing. Tailoring policies to you is achievable thanks to our fantastic screening process, which considers a series of factors to evaluate how much your cover will cost.
Single Trip Travel Insurance for Medical Conditions
Getting suitable cover on your travels is important and even more so when you have a medical condition. Taking out a single trip travel insurance policy allows you to enjoy a one-off holiday away without having to worry about how much it's going to cost should the worst happen. Here at Insurancewith, we do more than just insurance. We'll make sure you're cared for and given the best possible treatment at every stage of your trip. Taking out a policy with us will provide you with financial support for:
Emergency medical treatment abroad
Missed departure
Cutting your holiday short
It is important to declare all medical conditions to ensure any claim regarding your condition is accepted and dealt with efficiently and quickly. If you do not declare medical conditions it may result in only a portion of your claim being settled.
Flexible Single Trip Travel Insurance
Our cover levels allow you to be tailor your policy to suit your individual travel needs. Choose from Emerald, Sapphire and Platinum cover depending on the level of protection you want. You also have the option to add on policy extensions. For example you can choose to add on additional Covid-19 extension for extra protection or get cover for natural disaster and much more under our Large Scale Events extension.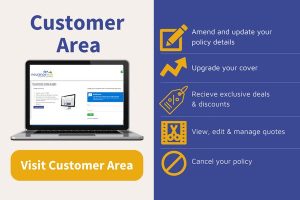 Single Trip Cover Levels
We understand that a one-policy-suits-all approach isn't going to work for most of our customers. That's why we've introduced varying levels of cover which all come with their own benefits:
Our Emerald policy is ideal if you are booking your trip at the last minute
Our Sapphire policy is the original policy Insurancewith offered. It's perfect for anyone looking for wide-range of cover at a budget-friendly price
Our 'new' Platinum policy offers a more robust level of cover with higher sums insured. There's also no policy excess!
Find the level of cover which works best for you:
Speak to a member of our team
Having trouble finding what you are looking for?
Please click on the button below to speak to a member of our experienced and empathetic Customer Service team via Live Chat.
¹ Based on Trustpilot data from 2023
☆ Insurancewith Awards Won: Finalist in the UK Broker Awards, 2011. Winner of Insurance Times Innovation of the Year Award, 2013. Bronze Award Winner for Best Travel Insurance Provider at British Travel Awards, 2016. Customer Champion of the Year at the Insurance Times Awards, 2017. Plus, our founder Fiona Macrae was awarded the Consumer Marketing and Awareness Award at the Chartered Insurance Institute (CII) Public Trust Awards, 2018
ᶤ Coronavirus cover includes cover if you need to cancel within 14 days of your trip or curtail your trip early as a result of a positive COVID test, and cover for medical expenses related to a coronavirus diagnosis during your trip. Any further cover can be purchased within the optional COVID-19 Extension. More information can be found here
*Please note, Insurancewith's online prices automatically include a 15% discount against our Customer Service Centre prices