Ovarian Cancer Travel Insurance
Being diagnosed with ovarian cancer should have no effect on you being able to travel, however many women discover they are unable to find an affordable travel insurance policy that will cover their condition, and travelling without cancer travel insurance is not advisable.
Insurancewith recognises the importance of the part a relaxing holiday can play in the recovery process from ovarian cancer and to that end have created a specific ovarian cancer travel insurance policy to cover you and your family. We have 15 years experience of insuring thousands of people with ovarian cancer and therefore we do understand the actual risk, this means that you not only get a policy which gives you peace of mind for you and your family, it is reasonably priced and designed to cover you and you holiday. We offer worldwide policies, cruise specific policies, winter sports cover and can insure longer trips for those wishing to stay away for a while, even if you have/had:
A recent diagnosis of ovarian cancer
Chemotherapy or Radiotherapy,
Surgery in the last few months
Biological therapy
Secondary Cancer/s
Ongoing treatment
Our trained medical screening advisers are able to offer confidential, friendly advice about our policy as well as specific risk assessment of your condition to offer you tailor-made ovarian cancer travel insurance policy. Your policy from Insurancewith will not only cover your camera, shoes, delayed flight and legal expenses, , we can also cover up to £10 million pounds of medical expenses and repatriation cover, regardless of what stage of Ovarian Cancer you have, how far into treatment you are or what surgery you have had and can offer travel insurance for customers still undergoing treatment.
Enjoy the peace of mind of quality coverage with the following range of specialised policy benefits looking after you:
We will consider any cancer diagnosis, including metastatic or terminal conditions.
Emergency medical expenses – Up to £10,000,000
Cover for worldwide destinations
24 hour emergency helpline, reachable from anywhere in the world
For a confidential, specific and friendly quote please click on the Get a Quote button to begin. To obtain a quote you will need your medication details and be prepared with dates of diagnosis/surgery/treatment, and, if you need to contact us directly our staff are trained to deal with your call as well as being experienced in speaking to people with Ovarian cancer every day and so we can assure you that your call will be sensitively and professionally handled.
"Insurancewith made the process extremely easy and the customer service representative I spoke to treated me with kindness, dignity and respect throughout the whole process, I can't thank you enough for that. "
Read Testimonials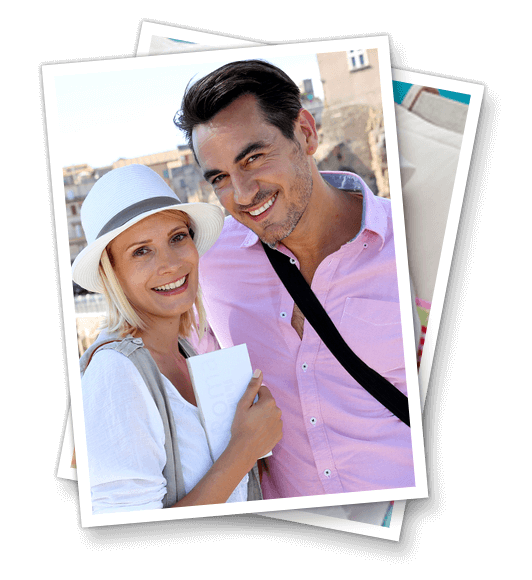 Ovarian Cancer Info
Always check with your GP that you are fit to travel and research the medical facilities near to where you are planning to stay. Your GP may advise you against air travel in which case you could consider a cruise or even take a scenic route and travel overland.Insurancewith ovarian cancer holiday insurance gives you the cover you need for that well-deserved trip, no matter the severity of your cancer – be it in remission or a terminal diagnosis. Because each case is individually assessed and underwritten, our travel insurance policies ensure only the most adequate coverage.
Insurancewith will even consider you if you're undergoing chemo or radiotherapy. All you need to do is fulfil the policy's key requirement of being deemed physically fit to travel by your attending doctor. We suggest contacting your doctor before booking your policy, as he or she will also be able to give you valuable information on travelling safely with your condition.
FAQ's
If you have a question you need answering, why not take a look at our most frequently asked questions.
If you still cannot find what you are looking for please do not hesitate to contact us where a member of the team will be waiting to help.
Latest News