Living with Cystic Fibrosis is often extremely difficult and the simplest of task and activities can leave you feeling exhausted. This can be the case when trying to organise travel insurance for your well deserved holiday. Some insurers don't understand the condition and the varying levels of severity to it. We understand Cystic Fibrosis and the medical conditions caused by it, such as diabetes, chest complaints, liver complications and Arthritis.
We have designed a travel insurance policy for people who suffer from Cystic Fibrosis and have made the process of having your specific requirements accurately assessed in the least exhausting way possible. Using our specialist medical screening system you can obtain a quote for your cystic fibrosis travel insurance from the comfort of your own home or you can call one of our dedicated, fully trained medical screening advisers.
Insurancewith have over 26 years experience of insuring people with cystic fibrosis and know the actual risks of travelling abroad, rather than the perceived risks.
Insurancewith has up to £10 million of medical cover for the duration of your trip. What's more, our travel insurance policy will be automatically extended free of charge should you be unable to travel home as planned due to a medical emergency abroad.
We must stress that it is very important to seek medical advice before travelling and get confirmation that you are fit to travel prior to booking your holiday. Flying with cystic fibrosis can present a number of risks and it is important that you treating doctor is happy with your plans. Therefore, before booking a flight, it is advisable to speak to your CF team and ask whether you need a 'fit to fly' test. At Insurancewith we will consider people with all stages of cystic fibrosis for cover, which means there is no automatic reason that the joys of far-flung adventures cannot be available to you.
You can obtain a free Cystic fibrosis travel insurance quote online or by calling our customer service team on 0208 1038 245. If you can have all your medical details, medications (such as steroids, antibiotics or breath apparatus used )as well as diagnosis and treatment dates to hand as well that will help us to handle the call as efficiently as possible.
Policy Benefits
There are a series of benefits which come with taking out one of our policies. Some of the most helpful for you include:
£10 million cover for medical emergencies and repatriation
Emergency helpline 24 hours a day, every day of the year
Bespoke medical screening
Personalised medical screening for more complicated or serious cases
Discounts for couples, families and single parent families
Winter sports policies available
Cruise and golf extensions available
Worldwide cover available provided you are not travelling against the advice of the Foreign & Commonwealth Office
100's of sports and activities can be covered, many at standard terms
14 day cooling off period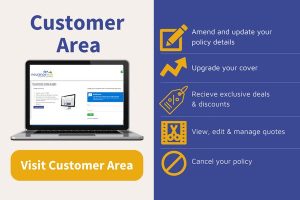 Cystic Fibrosis Information
Cystic Fibrosis is a condition which affects over 10,000 people in the UK and receiving a diagnosis can be overwhelming, especially when you have so much to think about. With a condition that's sometimes tricky to manage, and when everyday tasks can be exhausting, organising travel insurance for your holiday might be the last thing on your mind.
Some insurers might not understand the way cystic fibrosis works, and the varying medical conditions caused by it. At Insurancewith we combine our years' worth of knowledge with feedback from our customers to understand the circumstances that cystic fibrosis sufferers have when travelling.
Insurancewith's Cystic Fibrosis travel insurance is designed to allow you to get away without the worry or stress of incurring any medical fees or cancellation charges that you might not be able to afford. If you find yourself in the position where you become unwell whilst away, medical expenses can mount up and should you need to return home, transportation fees can add just that unexpected amount of money which could ruin your holiday.
We understand that not all medical conditions are the same in any two patients, so our unique and innovative medical screening programme assesses your individual medical situation and provides you with an affordable quote for our cover. Our friendly and experienced customer service team are here to help, and are empathetic with any situation, and our appointed emergency assistance team is open to worldwide calls 24 hours a day, 365 days a year.
*Based upon Trustpilot's 2019 data.