Now, more than ever, it's important to have good travel insurance for your holiday. Whether you're going away for a short UK break, or heading away for a longer staycation, our standard UK policy is giving you some of the best protection for your staycation trip.
What Is Included In Our UK Travel Insurance Policy?
Below you can find a list of what is included in our UK Travel Insurance policy:
Cover for those up to the age of 115 years old!
Cover for over 1,000 medical conditions, often at no extra cost
Cancellation cover if you or anyone else named on the policy test positive COVID 14 days before you are due to travel*
Cover to come home early as a result of getting COVID
An exclusive discount on at-home COVID tests
A 24/7 emergency medical assistance team, available 365 days a year
Over 100 sports and activities covered as standard
Discounts for couples, families and single parents
Insurancewith specialise in providing cover to travellers who have pre-existing medical conditions. If you have cancer, diabetes, heart conditions or any other kind of long term medical condition, we'll provide you with a medical screening to assess how we can help you
Policy Benefits
We provide award-winning cover, but that's not all. Some of our policy benefits include:
Cover for thousands of medical conditions
A 24/7 emergency medical assistance team, available 365 days a year
Up to £10 million cover for medical emergencies
Cover for repatriation
Personal possessions cover
Cover for prescription medication and mobility equipment
Discounts for couples
A 14-day cooling off period (provided you haven't travelled or claimed)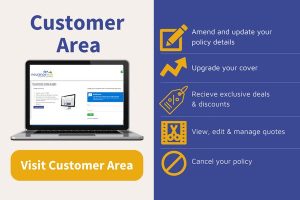 Speak to a member of our team
Having trouble finding what you are looking for?
Please click on the button below to speak to a member of our experienced and empathetic Customer Service team via Live Chat.
¹ Based on Trustpilot data from 2023
☆ Insurancewith Awards Won: Finalist in the UK Broker Awards, 2011. Winner of Insurance Times Innovation of the Year Award, 2013. Bronze Award Winner for Best Travel Insurance Provider at British Travel Awards, 2016. Customer Champion of the Year at the Insurance Times Awards, 2017. Plus, our founder Fiona Macrae was awarded the Consumer Marketing and Awareness Award at the Chartered Insurance Institute (CII) Public Trust Awards, 2018
ᶤ Coronavirus cover includes cover if you need to cancel within 14 days of your trip or curtail your trip early as a result of a positive COVID test, and cover for medical expenses related to a coronavirus diagnosis during your trip. Any further cover can be purchased within the optional COVID-19 Extension. More information can be found here
*Please note, Insurancewith's online prices automatically include a 15% discount against our Customer Service Centre prices. This code entitles you to an additional 5% off your policy, and is a discount from the base price, not including the additional cost of optional extensions or any additional medical premium