There's already plenty to plan when you're travelling abroad with a medical condition (sometimes known as a pre-existing medical condition), transport, accommodation and packing, so why make securing travel insurance for your holiday more difficult than it needs to be? This is why we take a common-sense approach to travel insurance for medical conditions.
Have you ever been quoted ridiculously expensive travel insurance as soon as you mention that you have a pre-existing medical condition? At Insurancewith, we help all customers, including those experiencing serious illnesses to more manageable conditions.
We believe everyone deserves to travel. That's why we work with charities, clinical specialists and our existing customers to ensure we ask relevant questions and treat you as an individual and as result offer prices that accurately reflect your circumstances.
Why do you need medical travel insurance?
You're not alone if you've left it until the last minute to get cover, we've all been there. But travel insurance is important, especially if you have a medical condition. Should something happen, getting the right medical care can cost thousands and these costs can escalate quickly and the last thing you want is to be left with a huge bill. We hope everyone enjoys their travels without any hiccup. But if something unpredictable happens, we'll be there to help. Our insurance won't just cover you while you're away – in many cases, it'll cover you for cancellation before you go too. We understand things can go wrong before you head off, so it's worthwhile getting insurance as soon as you've booked. Our medical travel insurance includes cover for:
Ambulance costs
Hospital admissions
Any emergency treatment
Your flights home
Cancellation of accommodation
What medical conditions are covered?
We're experts in covering medical conditions, with more than 5,000 medical conditions in our screening database. If you're looking for travel insurance for the medical conditions below or any others, contact us or get a quote online.
Getting our specialist medical travel insurance, you'll benefit from:
To ensure you can enjoy stress-free holidays with our policies, we offer the following benefits:
Industry and customer consultation. Working with medical specialists, charities and our customers, we've refined our policies and procedures to make sure they're not just fit for purpose but that they exceed your expectations.
Access to an emergency medical helpline – 24 hours a day, 7 days a week. We understand falling ill abroad can be stressful. That's why we've made sure you can get in touch with an experienced medical assistance team at any time, day or night.
Personal experience of medical conditions. At Insurancewith, many of our policies have been created by people who have experienced the same conditions we cover. We don't just make sure your medical situation is accurately assessed and that the premium we provide is fair and affordable, we also offer you better support in an emergency abroad.
Bespoke medical screening. Allowing us to look at the actual risk, we can secure much better prices for you by adopting this common-sense approach to medical travel cover.
Medical travel insurance for all trips. Whether you're travelling for a short time or you're heading off on an international trip, we can arrange the right levels of cover. We offer both single trip and multi-trip policies.
Along with the above, you can feel reassured knowing that we offer:
Award-winning medical travel cover
Discounts for couples, families and single parent families
14-day cooling off period
Cancellation cover of up to £5,000
Optional wintersports cover
Cruise extensions
How our medical travel insurance screening works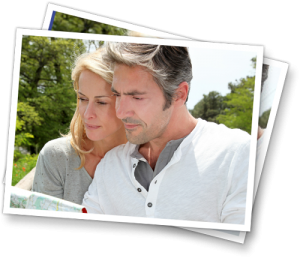 We've worked hard to make sure our insurance premiums reflect the real risk of medical conditions. Using our bespoke Protectif Medical Risk Rating software, we can get a thorough understanding of your specific situation. It's one of the industry's closest things to a personally-underwritten travel insurance policy.
The medical declaration is part of our online quote process. You'll be asked what medications you take and sent through to a set of specialist questions relevant to your condition. This'll allow you to declare the necessary details and receive a tailored quote based on our assessment. You can do this all online or call us if you prefer.
If you do decide to call, all medical declarations are carried out by a team of trained professionals. We understand these questions can seem invasive, so we will always treat you sensitively and like a human being. There's no pressure to rush through questions; we take the time to understand your situation and to ensure you have the right cover in place for your trip.
Getting travel insurance that covers pre-existing medical conditions
No policy is the same. But you should always disclose medical conditions which you're taking medication or receiving treatment for. We don't like calling them pre-existing medical conditions (as we don't think the term is especially clear), but that's what you'll see them referred to as. Many insurers will also charge you more than necessary because there's a misconception about the risks involved. They'll pigeon-hole you into set price brackets because of these pre-existing conditions.
We do things a bit differently – we ask for more information on your personal experience and medical history. That way, we're able to make it relevant to you, to offer fair and affordable premiums for everyone looking for travel insurance with a medical condition.
Not only could other insurers charge you a lot more, there could be medical cover exclusions or limits imposed on you. That's not how we think travel should be – your holidays should be spent doing the things you love.
Check out our guide to travelling with a medical condition to find out more.

All our benefits revolve around you getting abroad with less hassle. We're one of the only travel insurance companies to provide high levels of cover for medical, disability or mobility equipment. This includes: