Bladder Cancer Travel Insurance
As with most types of cancer, the earlier bladder cancer is diagnosed, the easier and more successful the treatment will be in the long-term. Many sufferers carry on living full and active lives after their diagnosis, and this includes travelling abroad. To view our general cancer travel insurance page, please click here.

Against many preconceptions, obtaining a travel insurance policy to cover bladder cancer is possible and not overly expensive, provided you contact a specialist provider. At Insurancewith, we understand the issue of trying to find affordable travel insurance after a cancer diagnosis and have created specialist travel insurance cover for those looking to travel with bladder cancer. The policy has been designed to offer cover for all types of bladder cancer such as:
Non-muscle invasive (superficial)
Invasive
Squamous cell
Adenocarcinoma of the bladder
We also cover varying grades of bladder cancer such as:
Urothelial papilloma
Papillary urothelial neoplasm of low malignant potential (PUNLMP)
Low grade papillary urothelial carcinoma
High grade papillary urothelial carcinoma
We work with charities
Insurancewith works with cancer charities to fully understand the conditions we are covering, this enables up to offer bespoke medical screenings using our specialist Protectif screening system, and we have created specialist travel insurance cover for those looking to travel with bladder cancer, or rare bladder cancers such as cancer of the bladder muscle or other structural tissue. Furthermore we are able to offer cover for people who have had treatment for this condition such as:
Surgery to remove the tumour from the bladder
Chemotherapy into the bladder (intravesical chemotherapy) one dose or multiple doses
BCG into the bladder (intravesical BCG)
Surgery to remove all or part of the bladder
Combined chemotherapy and radiotherapy (chemoradiotherapy)
Buying travel insurance to cover bladder cancer gives you the peace of mind so you are able to relax and enjoy your much needed holiday. Our travel insurance cover has a dedicated worldwide emergency assistance helpline included, so you will be able to speak to someone wherever you are in the world who has access to the medical information you've provided us with. Our travel insurance policies offer up to £10 million pounds of medical cover while you're abroad, and we will also make alternative travel arrangements should you be unable to return home as planned due to a medical emergency.
For a free bladder cancer travel insurance quote please click the button below to start your quotation online. Please have to hand the dates of your diagnosis, along with details of any surgery or type treatment you've had and the names of any medication you take.
"I actually didn't believe the quote so I contacted them by phone the next day and spoke to a lovely lady who confirmed the price was correct and went through all the details of the policy."
Read Testimonials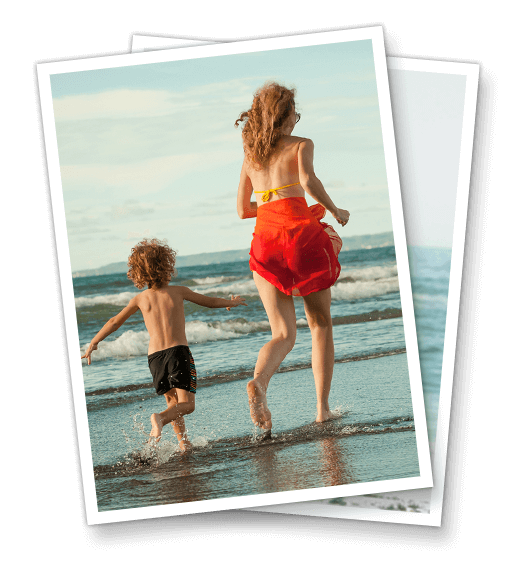 Information
A bladder cancer diagnosis can be hugely over-whelming and travelling with any cancer diagnosis can be stressful, expensive and difficult. There's a lot to worry about, and it's easy to forget about the little things like travel insurance which can end up helping you a great deal should anything unforeseen happen on your holiday.
Foreign medical costs can be hugely expensive, especially in terms of specialist treatment or surgery, so it's important you have a travel insurance policy which covers you should find yourself in an unforeseen situation where you might have to pay thousands of pounds for treatment. We understand the needs you might have travelling with a condition such as bladder cancer and any continuing aftercare you might have following your treatment which could affect your travel plans, but the key to avoiding unexpected or impossible situations is to plan well, manage your treatment and speak to your GP before you travel – especially as they know your situation intimately and can recommend any emergency plans, specific medications or general travel advice suited to your condition.
Trying to obtain good specialist travel insurance which adequately covers your bladder cancer can be unnecessarily hard, so Insurancewith have created policies which insure people like you. We understand the difficulty bladder cancer patients undergo in order to find travel insurance, so we've tried to make our process as simple as possible for you.
Insurancewith have experience in covering all types and grades of bladder cancer, and we have a fantastic customer service team who are all experienced, professional and empathetic towards your needs.
In the unfortunate event that you might need emergency medical attention whilst away, or even medical treatment to do with your condition, our appointed medical assistance team is available 24 hours a day 365 days of the year.
FAQs
If you have a question you need answering, why not take a look at our most frequently asked questions.
If you still cannot find what you are looking for please do not hesitate to contact us where a member of the team will be waiting to help.
Latest News