Having a stroke or transient ischaemic attack (mini-stroke) can be life-changing. However, with rehabilitation, many people can get back to leading a normal and independent life, which involves travelling abroad for holidays or work. However, travelling abroad can come with its own problems for stroke patents, particularly when trying to find affordable travel insurance with stroke cover.
At Insurancewith we recognise the beneficial effects a holiday can have on the rehabilitation of stroke patients and to this end have created a specific stroke travel insurance policy at affordable premiums. We offer cover for people who have had all types of strokes, such as:
Ischaemic
Haemorrhagic
TIA (mini-stroke)
Childhood stroke
As we have said, a holiday after having a stoke can be very beneficial, particularly as it gets you away from the hospital routine, which is very familiar to anyone who has a medical condition, a holiday can be seen as the first step to regaining your old life back. Therefore it's important to make sure that you have the correct holiday insurance policy in place, so you can relax and enjoy your much needed holiday and if something does go wrong the cover is there to take care of everything for you.
Insurancewith travel insurance policy for stroke patients gives you the cover you need at an affordable premium for that well-deserved trip. Each case is individually assessed and underwritten through our bespoke medical screening system; therefore our policies ensure award-winning cover, with the following range of specialised policy benefits looking after you:
£10 million emergency medical and repatriation cover
Personal possessions cover
Cover for specialist mobility and disability equipment
Cover for lost or damaged prescription medication
Over 100 sports and activities covered as standard
24-hour emergency medical medical helpline, available 365 days a year
Our trained medical screening advisors are on hand to offer confidential friendly advice on our range of policies, they will also offer a specific risk assessment of your condition and a tailor-made policy at an affordable premium. Insurancewith policies are available online, where you can complete your own medical screening or if you prefer, you can contact us to speak to a member of our Customer Service team.
Policy Benefits
There are a series of benefits which come with taking out one of our policies. Some of the most helpful for you include:
£10 million cover for medical emergencies and repatriation
Emergency medical assistance helpline 24 hours a day, every day of the year
Bespoke medical screening
Personalised 1-2-1 medical screening for more complicated or serious cases
Discounts for couples, families and single parent families
Specialist winter sports policies available
Cruise and Golf extensions available
UK, European and Worldwide policies available
100+ sports and activities can be covered as standard
14 day cooling off period (providing you haven't travelled or claimed on the policy)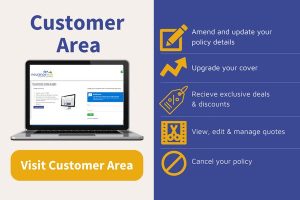 Stroke Information
If you've recently had a stroke, or whether you experienced one years ago, getting away on holiday might be just the thing you need to help finish your recovery process. Going away with friends or family can create some great memories and experiences, and having a stroke shouldn't prevent you from going on your trip or visiting dream destinations.
However, having had a stroke it's important to travel with an adequate medical travel insurance policy which offers cover for your condition. Some travel insurance companies are reluctant to provide cover for customers with a medical history of stroke because they think they pose a bigger risk and are more likely to fall ill whilst away. Should you fall ill or have to cut short your trip due to either illness related to your condition, or receive treatment whilst you're away, you could be faced with expensive medical bills. With travel insurance, these costs are taken care of.
Insurancewith considers cover to suit any pre-existing medical condition, including cover for customers who have had a stroke. Our award-winning medical screening programme allows us to ask questions relevant to your condition instead of just asking you to tick boxes, this process enables us to  offer you a fair and affordable quote.
All of our policies include access to our appointed 24-hour emergency assistance team, available 365 days a year, assuring you that should you have to call in the event of a medical emergency, you'll be guided and advised by people who have vast experience in this field.
*$Insurancewith has been rated 4.8 out of 5 (Excellent) based on over 7000 customer reviews on Trustpilot. Based on Trustpilot data 2023 
2Based on quote data from 2023. Correct as of 12/09/2023