If you're over 70, you may be finding it difficult to obtain reasonably priced travel insurance – especially if you need cover for your medical conditions. At Insurancewith we provide specialist and award-winning medical travel insurance so you can rest assured that your relaxing holiday or time away with the grandkids is fully covered.
Getting Over 70s Travel Insurance From Insurancewith
We offer worldwide travel for individuals over 70 years old, for up to 31 days. Whether you're going on a single trip, multi-trip, or planning a cruise, there's likely to be a policy to suit you and your budget (depending on your trip duration and destination of choice).
At Insurancewith we use a bespoke medical screening system called, Protectif, which helps us individually assess each customer thereby offering them a more personalised solution for their trip.
Protectif has been developed alongside customers with real-life experiences, doctors, charities and specially-trained individuals to ensure it offers a common sense approach to thousands of medical conditions, instead of pigeon-holing people based on their medical history and applying a price tag across everyone.
The screening system asks more, but relevant, questions, in order to gain a thorough understanding of each individual's circumstances. As a result, we can easily offer quotes for a range of cover levels, allowing you to choose the policy which best suits your needs (and your budget).
What Details Do I Need For My Quote?
During your quote, we will need you to provide some details for yourself and any other travellers.
These include:
Where you're travelling to
How long you'll be travelling for
Whether you have any medical conditions, are taking any prescribed medications or significant medical history*
How many people need to be covered
The ages of everyone who needs to be covered
*Note: If you have a medical condition, you will be required to list the prescribed medication that you take. It may be worth contacting your GP beforehand if you would like clarification on the details of your medical history.
Our Over 70s Travel Insurance Policy Benefits
You'll receive the same benefits as all Insurancewith customers, including:
Cover for 1000s of medical conditions, often at no additional cost
Cruise and Golf extensions available for special trips
Up to £10 million expenses cover
Up to £5,000 cancellation cover limit
A 14-day cooling off period (provided you haven't travelled or claimed)
24/7 emergency medical assistance helpline, available 365 days a year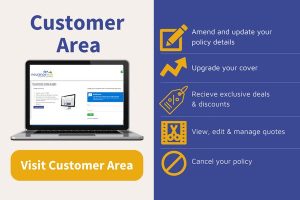 Travel Tips For Over 70s
 Medication laws: make sure that you check that your medication is allowed to enter the country that you're travelling to – some countries have strict regulations on the type and quantity of medication that you can take in. Read more on the NHS guide on medicine abroad here.
 Secure your medication: ensure that you store any medication in your hand luggage to reduce the chances of it getting lost. It should be kept in its original packaging with the prescription.

 

Move around: every now and then, move your feet and ankles whilst you're sitting down on the plane and stand up to stretch your legs every hour or so. This reduces the risk of deep vein thrombosis (DVT, i.e. blood clots) developing.
 Transport once you arrive: think about how you're going to get around once you reach your destination. Are you happy to catch the train and the bus, or would you prefer to get a taxi? What's the accessibility like in the area you're staying?
At Insurancewith, we pride ourselves on offering wide-ranging cover for all age groups, including the over 70s. You should be able to enjoy the excitement travel brings no matter your age — and with our over 70s travel insurance, you can do just that.
Have A Question?
Visit our FAQs page to find your answer.
Contact us on live chat, email or phone if you have any queries.
*Based upon Trustpilot's 2019 data.