Do you have asthma? It's a common condition which affects as many as 5.4 million** people in the UK alone. Insurancewith have made it our duty to specialise in providing insurance premiums for anyone looking to travel with a medical condition.
There are thousands of people who travel and have the time of their lives with asthma every year. You can be one of them with the help of an insurance plan which is specially tailored to your needs.
Part of the process includes getting a bespoke medical screening, courtesy of our own system, Protectif. This allows us to assess customers on a case-by-case basis, making it possible to find the most cost-effective solution for your exact needs.
Why do you need asthma travel insurance?
We offer cover for people who have all types of asthma such as:
Severe asthma
Severe asthma symptoms
Brittle asthma
Difficult asthma
Childhood asthma
Refractory asthma
Furthermore, asthma attacks can sometimes be as a result of another medical condition, with our medical screening system we are able to consider asthma travel insurance cover at affordable premiums for people with combinations of medical conditions such as:
Chronic obstructive pulmonary disease (COPD)
Allergies
Upper respiratory infection
All Insurancewith policies are available to purchase either online or through our customer care centre. Our Customer Care Centre are trained to deal with your call in a professional sensitive manner and if you have any questions about the screening questions or are unsure of why we need to ask a particular question, they will be more than happy to explain this to you.
Policy benefits
There are a number of benefits to taking out an asthma insurance policy with us. Some of the most important include:
£10 million emergency medical cover
Emergency 24 hour medical assistance helpline
14 day cooling off period (providing you haven't travel or made a claim)
Repatriation cover
Full cover for declared medical conditions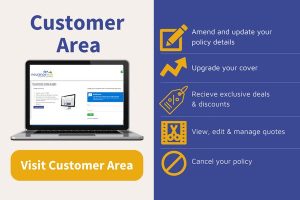 Single trip cover levels
We have a variety of cover levels available, dependent on what your needs are. Our three main levels are:
The Emerald policy. This policy is perfect for anyone looking to travel last minute or for travellers who don't need higher cover levels.
The Sapphire policy. This is our original policy. There are a variety of different rates to choose from to find the right price for you, and it's an all-rounder in terms of cover.
The Platinum policy. This is our broadest form of cover, and there's no base policy excess!
For further information about our cover levels please click here.
How our medical screening works
We've worked hard to make sure our insurance premiums reflect the real risk of medical conditions. Using our bespoke Protectif Medical Risk Rating software, we can get a thorough understanding of your specific situation. It's one of the industry's closest things to a personally-underwritten travel insurance policy.
The medical declaration is part of our online quote process. You'll be asked what medications you take and sent through to a set of specialist questions relevant to your condition. This'll allow you to declare the necessary details and receive a tailored quote based on our assessment. You can do this all online or contact us if you prefer.
If you do decide to call, all medical declarations are carried out by a team of trained professionals. We understand these questions can seem invasive, so we will always treat you sensitively and like a human being. There's no pressure to rush through questions; we take the time to understand your situation and to ensure you have the right cover in place for your trip.
*Based upon Trustpilot's 2019 data.
**figures from Asthma.org.uk from January 2022