If you're technically classed as a 'senior citizen', you may be finding it difficult to obtain reasonably priced travel insurance – especially if you need cover for your medical conditions.
We were founded by someone who couldn't find affordable travel insurance for their medical conditions, but it's not just a medical diagnosis which can make finding cover difficult. We've created policies with higher age limits, ensuring that you can get a policy for your trip and your medical conditions, that doesn't cost the earth.
Seniors Travel Insurance Cover Benefits
Our award-winning cover will give you complete peace of mind for your travels. We are just a phone call away, with our appointed 24/7 emergency medical assistance team available to help wherever you are in the world
Cover up to £10 million for emergency medical treatment
Our empathetic and expert Customer Service team are there to help, 7 days a week
If you have to cancel your trip, we will cover you up to £5,000
We are just a phone call away with our 24/7 emergency medical helpline
If your mobility, disability or medical equipment is lost, stolen or damaged you could get up to £3,000 cover
Not only do we work with medical experts and charities, we also support and partner with charities, that's why we donate £1 per policy, to one of our supported charities.
We are also one of the only travel insurance providers to provide cover for specialised medical and disability equipment, including:
Insulin Pumps
Feeding tube equipment
Frigerated bags for medication
Plus, much more
Why Choose Insurancewith For Seniors Travel Insurance
We are specialists that put you at the heart of everything we do, and we also make sure that we really understand your medical conditions so that we can give you a great policy. Our friendly and experienced customer service team can guide you through the quote process to find a policy best suited to your needs (and your budget).
Your age shouldn't prevent you from travelling, which is why we offer no upper age limits on our single trip policies (depending on your trip duration and destination of choice). Ideal for over 50s, over 65s and over 70s.
Our bespoke Protectif medical software is used to accurately assess your medical condition(s). We tend to ask more questions than other travel insurance providers, but it means the quote we give you is more tailored to you and your circumstances, ensuring that you're not paying over the odds for a policy. We can provide cover for thousands of medical conditions including:
Arthritis
Circulatory Conditions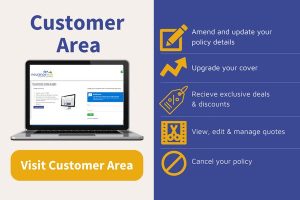 Firstly, you need to choose which policy type is best suited for your holiday. If you are having a one-off trip you would benefit from a single trip, but if you are travelling more than once or twice throughout the year it may be worth choosing a multi-trip policy.
We also provide policy extensions if you are planning a cruise holiday or a trip that involves winter sports.
Tips And Advice For Seniors Travel
Age is just a number, so regardless of whether you are deemed as a 'senior' we believe you're only as old as you feel. If you are planning a holiday, here are some things to bear in mind:
 Medication: Prior to booking a holiday, if you are taking any medication, research whether it is legal in the country you are visiting. There may be laws regarding the medication itself, or the amount you are allowed to bring into the country. Ensure medication is carried in your hand luggage in its original packaging (not in dispensary containers), along with an original prescription, just in case you are asked for proof that you require the medication. Also consider the length of your trip when packing your medication. Avoid taking an excessive amount- providing your medication is in your hand luggage it shouldn't get lost- so there's no need to bring an unnecessary amount.
Vaccinations: Seek advice from your doctor, regarding vaccinations when you are travelling. Some vaccinations require a month to take full effect, so book your appointments well in advance.
Booking your destination: If you're in need of an accessible destination, research the terrain prior to booking. Avoid places with lots of hills which might leave you breathless, and cobbled streets which are not particularly wheelchair friendly. Seniors often have the luxury of going abroad any time during the year and may consider having a holiday when children are in school- to get a bit of piece and quiet. There are a number of destinations which offer the winter sun, as well as resorts specifically for couples and seniors. So, we advise you do a bit of research to find your perfect destination!
Based on Trustpilot data from 2023