Travel insurance for depression and anxiety
At Insurancewith, we provide people with travel insurance when many other providers would turn them down. We cover over 5,000 medical conditions – including mental health conditions.
For years, many people were failing to disclose illnesses like depression and anxiety – and not getting the cover they needed – largely because they feared they might not get insured. In fact, until recently, a lot of travel policies excluded claims surrounding mental health conditions. With staff having personal experience of mental health issues, we know how difficult this can make travelling.
With Insurancewith, things have changed.
We treat your mental health the same as your physical health. Our risk rating system, Protectif, helps us understand your situation, by asking about your lifestyle, how you're feeling in yourself and other questions. It's all done online or by phone from the comfort of your home.
The importance of travel cover for mental health
Travel insurance can protect you in case the unexpected happens. Medical emergencies abroad can cost thousands of pounds.
By looking at medical risk individually, rather than assuming everyone with the same condition has similar experiences, we can offer affordable prices. We don't generalise people or their medical conditions.
If your health suffers, you'll want to get the necessary care – that's exactly what our mental health travel insurance offers. It could help with:
Hospital stays
Ambulance costs
Any other outpatient treatment that doesn't involve a hospital stay
Getting you home
Do you need to declare mental health conditions?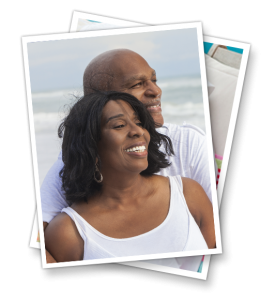 To get the right cover, you need to disclose all mental health conditions to us. It's the same for any condition which you're taking prescribed medication for and/or receiving care, treatment or advice from a consultant.
You may have to pay an additional premium to get cover for medical conditions, but we won't charge you more than necessary. Our bespoke medical screening means we can beat some quotes from some high street brands by up to 98%.*
We also understand that not every trip is spent on the beach. Taking on some winter sports? Fancy a cruise? We'll cover you for all those 'just in case' moments.
*Depending on your age, destination and the outcome of your medical declaration.
Dealing with anxiety when travelling
We know that going away is good for us, but that doesn't always make it easy. We've got some tips for those with anxiety:
Enjoy peace of mind. With Insurancewith, you'll get access to a specialist appointed 24/7 emergency medical assistance team.
Go at your own pace. You don't need to rush around and see all the sights in one day.
Chat to your doctor. We always recommend you speak to a GP or medical professional before travelling.
Remember your prescription. If you're taking medication, get extra supplies for your holiday.
Allow yourself time to get over jet lag. A disrupted sleeping pattern is the last thing you need, so keep a routine which helps you adjust.
Stay healthy. Eat well and keep up some exercise
Keep in touch with home. If it helps you, it's easy to contact friends and family nowadays. Let them know if you're struggling.
Here to help
For more information, we've created an informative guide on looking after your mental health while travelling.
Travelling can be full of surprises – most of them are great, but travel insurances protects you when they're not. Make sure you're prepared with the right cover for your mental health.
**Based upon Trustpilot's 2019 data.