Kidney Cancer Travel Insurance
Every day in the UK around 36* people find out that they have kidney cancer. When someone in the family gets cancer, it is not just that person who is affected; it's the other members of the family as well as close friends too. After being diagnosed with kidney cancer many people feel that they would like to take a holiday abroad with their family and friends, to relax in an environment far away from the round of hospital visits. This however can be problematic, particularly when trying to arrange affordable kidney cancer travel insurance.
Insurancewith does understand the benefits a relaxing holiday can have in the recovery process from kidney cancer. Therefore we've created a specific kidney cancer travel insurance policy, which will offer cover to you, your family and travelling companions, under one policy. All our cancer travel insurance policies have been created by experienced travel insurance professionals who've had personal experience of cancer, so do we fully understand the actual risk of travelling with kidney cancer, and for that reason, you get an affordable premium and a policy designed to cover you specific needs. We have an array of specific travel insurance policies available from single trip, wintersports, cruise and multi trip, there is also a longstay policy for those who want to have an extended holiday.
We will consider cover even if you've had:
A recent diagnosis of kidney cancer
renal cell carcinoma (RCC) also called renal adenocarcinoma or renal hypernephroma for example:
Clear cell
Papillary (Types 1 and 2)
Chromophobe
Oncocytic
Collecting duct
transitional cell carcinoma
renal sarcoma
Cover will also be considered if you have had surgery within the last few months such as:
radical nephrectomy
partial nephrectomy
arterial embolisation
All you need to do is fulfil the policy's key requirement of being deemed physically fit to travel by your attending Doctor. We suggest contacting your doctor before booking your policy, as he or she will also be able to give you valuable information on travelling safely with your condition.
All our medical screening advisors are fully trained and are able to offer you confidential advice regarding which of our policies are available to you. They will also, where necessary, offer a specific 121 risk assessment of your condition; this process allows us to offer you a tailor-made travel insurance policy to cover kidney cancer. Not only do our policies offer cover for your medical conditions, with policy benefits such as:
£10,000,000 cover for emergency medical expenses
Worldwide destinations covered
24 hour emergency helpline
They also offer all the standard cover you would expect from travel insurance, such as lost luggage, flight delays, stolen cash etc. A full list of all our policy benefits is available on the policy wordings page of the Insurancewith web site.
For a friendly and confidential quote, simply click on the Get a Quote button to begin. Please make sure you have a list of your medications and what they are for, as well as the dates of any recent treatment ready.
If you obtain a kidney cancer travel insurance quote and you have any questions, we are only a phone call away. Our medical screening team are trained to deal with your call, so you can be assured that your call will be handled in a sensitive and professional manner. To assist us in assessing your risk, you will need to hand your medication details and dates of your diagnosis, surgery or treatment.
*figures from Cancer Research UK
"We have since booked another holiday and once again our insurance was a fantastic price of £137 for both of us! "
Read Testimonials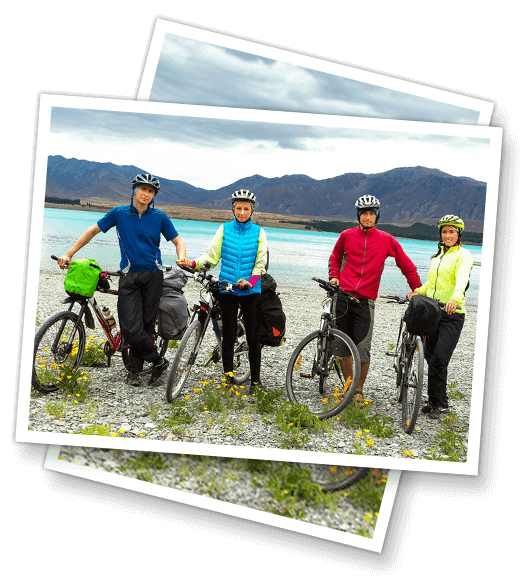 Kidney Cancer Info
Finding travel insurance after a cancer diagnosis can be tricky, especially as the two often don't seem to go hand-in-hand. As around 36* people a day in the UK are diagnosed with kidney cancer, and travel insurance which covers cancer diagnoses hard to find, it seems unbelievable that those suffering from kidney cancer won't want to travel.
This is why Insurancewith have created a bespoke medical travel insurance policy which offers cover for you and your travelling companions. Having worked in the medical insurance industry for years and having a vast knowledge of cancer from travel insurance experts with personal experience, we fully understand the risks and complications that travelling with kidney cancer can come with.
Regardless of whether you have a medical condition or not, travel insurance is a must-pack item before you leave to go on your trip. It's essential to be prepared should something unforeseen happen or something goes wrong whilst you're away, and can save you hundreds and even thousands of pounds in expenses.
You need to declare your medical condition to your travel insurer – if something does happen that's linked to either your cancer or the medication or treatment you're on and you haven't declared it, your travel insurance provider could refuse to pay out any claims. It's also important to make sure you're safe and fully covered so that in the event that you fall ill, you can focus on recovering instead of having the hassle and stress of worrying about money.
Our award-winning medical screening system will tailor-make an insurance policy specific to your needs and medical situation, offering you not only a fair and affordable premium, but also cover any medical expenses and cancellation charges which you might incur should something unexpected happen whilst you're away.
FAQ's
If you have a question you need answering, why not take a look at our most frequently asked questions.
If you still cannot find what you are looking for please do not hesitate to contact us where a member of the team will be waiting to help.
Latest News
Scientists in America have discovered that an enzyme called FBP1, already well-known for controlling metabolism in cells through its ability to turn genes on and off, can play an important role in the treatment of kidney cancer.
Cancer campaigner Clive Stone, from Oxford, has been bolstered by rugby star Lawrence Dallaglio in the fight to provide cancer sufferers with better NHS treatment.
View All