Europe's Best Secret Beach Escapes of 2017
Finding the perfect beach for your holiday abroad is often comparable to the Holy Grail when looking at destinations. From first family trips away on a simple 'bucket and spade' trip to strolls along the surf at sunset as a couple, the perfect beach can hold the key to making some of those holiday memories extra special.
As most of us can't always afford to visit the tropical climes of our American and Caribbean neighbours, Europe offers a medley of culture, seclusion and adventure for any traveller, with many countries providing you with a number of secret escapes to discover in 2017.
Praia de Ancao, Portugal
One of Portugal's unspoilt treasures is the infinite, golden and rolling sands of the Praia de Ancao. Located far west in the Ria Formosa Natural Park, it's one of the best beaches to visit in the Algarve, well-known by jet-setting travellers and residents and nestled in between Quinta do Lago and Vale do Lobo.
The walk to the beach takes you down a picturesque wooden boardwalk, which have been built specifically to protect the surrounding dune landscape. The soft, light sand is clean and beautiful, extending for around two kilometres before meeting the crystal-clear, refreshing tones of the Atlantic Ocean.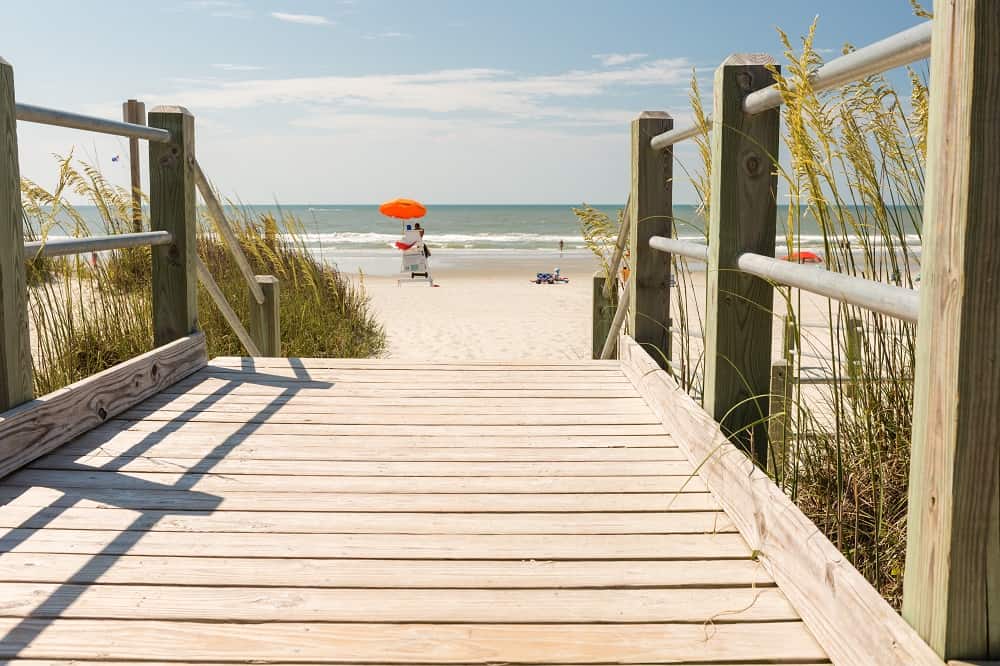 Half an hour from Faro Airport means that this beautiful spot is not only accessible but sometimes busy, especially during the peak months of July and August. Despite it sometimes being popular with tourists, there's often a quiet spot to settle down, relax and take in the sun, or join others in some tapas by the sea.
Tonnara di Scopello, Sicily
Scopello, a quaint-but-pretty hamlet, lies just above the north-westerly coast of Sicily. Despite being secluded and picturesque, it remains a low-key destination for those seeking the perfect Italian escape.
The village of Scopello itself is pieced together with pretty lanes which join in the middle of a courtyard square, lined by boutiques, cafes and restaurants. As the village is relatively small and an initial wander doesn't take very long, if you walk closer to the coast, you're likely to come across the old tuna fishery, 'La Tonnara di Scopello', which is now part of the seafaring museum.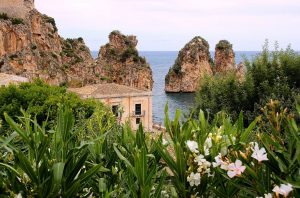 Within walking distance of Scopello village is a small cove which can be glimpsed from above, with crystal-clear waters which have starred in many a photographer's work (including the Ocean's Thirteen movie), and which are rich with diverse sea life, making it perfect for swimmers, snorkelers and divers alike.
Similarly, from the cove, there are a number of attractions which can only be reached via the sea, such as the Santa Margherita cave which features old, sacred images on its walls.
Ploumanac'h, France
An unsung hero of the northern French coast, Ploumanac'h is great for families with children and travellers who enjoy long strolls across sometimes unpredictable terrain.
Based on the pink granite coast – so-called because of the distinctive shade of the rocks that line the coast – this seaside resort isn't what you would expect for somewhere so close to the Channel.
If you're looking for a secluded spot to enjoy a spot of sunshine and a good book, head to the main beach at road's end (also known as Saint-Guirec). Sit down, against a rock or in the middle of the beach and face the sea. The cove is notoriously beautiful, and due to the protection that the bay provides the waters are usually warm enough to swim in comfortably even on milder days, although noticeably rocky underfoot. Restaurants and inexpensive bars line the beach, and in peak season there's plenty to get stuck into; with water sports hire and beach activities throughout August.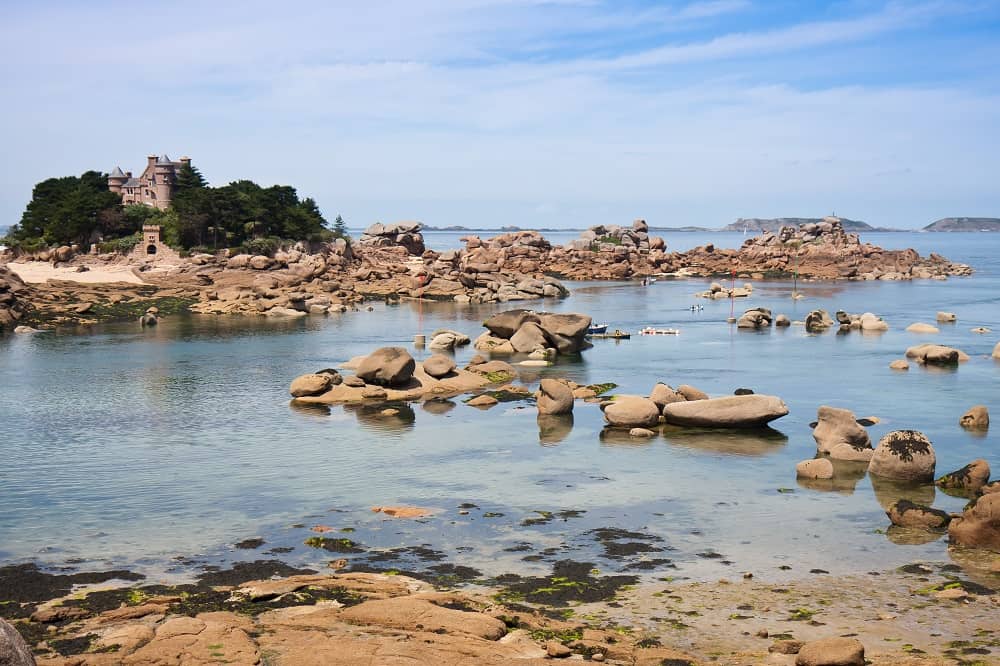 Six hours from Calais, this memorable destination is also perfect for those who like a bit of history alongside the pleasant ocean views and relaxed atmosphere. Just seven hundred metres away from the main fishing village of Ploumanac'h, the pink granite Chateau de Costaeres is picture-perfect and sits just metres up from the coastline, as well as being widely known as one of the most beautiful castle islands in Europe. Visit the beach at night to see the castle lit up from afar.
Cala Gonone, Sardinia
Seventy miles south of Olbia Airport is yet another movie location; Cala Gonone in East Sardinia is often quoted as one of the most idyllic places in the world. With beaches such as Cala Fuili, Cala Luna, Cala Mariolu, Cala Goloritze and Cala Sisine within the resort, finding a spot to relax and take in the scenery isn't difficult – but with so many beaches and coves to explore, it's unlikely that you'll get bored either. All of the beaches within Cala Gonone are registered as Natural Monuments of Sardinia for their beauty and extraordinary value.
The most notable thing about these secluded beaches are their accessibility (or, should we say, inaccessibility). You can't get there by car. You can hike by foot (which, in 30 degree heat is often less than ideal), or you can pay a few Euros and access it by boat.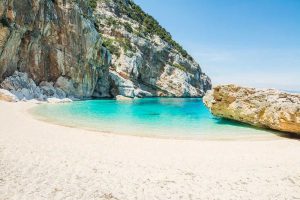 Sheer, limestone cliffs dip into the bright azure of the Tyrrhenian Sea, and steps that have been carved out of the rock lead down to beaches of pebbles and rough sand. The clear waters are popular with swimmers and snorkelers looking for local sea life, whilst the cliffs are often popular with climbers looking to make the most of the view.
As well as the many picturesque beaches that it features, Cala Gonone is also famous for the grottos that were once refuge to the rare monk seal. It's well worth booking a guided visit to Grotta del Bue Marino for a change to explore the large caves where the water's reflection dances on the ceiling.
If you're looking for the perfect European beach escape for 2017, don't forget to purchase travel insurance. Insurancewith specialise in providing affordable policies that don't charge an extortionate amount for cover for your medical conditions. Use discount code 'SECRET20' for an additional 5% off our online prices (20% off of our call centre prices).