FACT Care Awards
Last month I made my way to Newcastle to visit our friends at FACT (Fighting All Cancers Together). We are big supporters of theirs and share several of their core values. I regularly visit their centre in Newcastle to give travel insurance advice to people with cancer – it can be difficult and expensive to buy travel insurance after a cancer diagnosis and it doesn't have to be.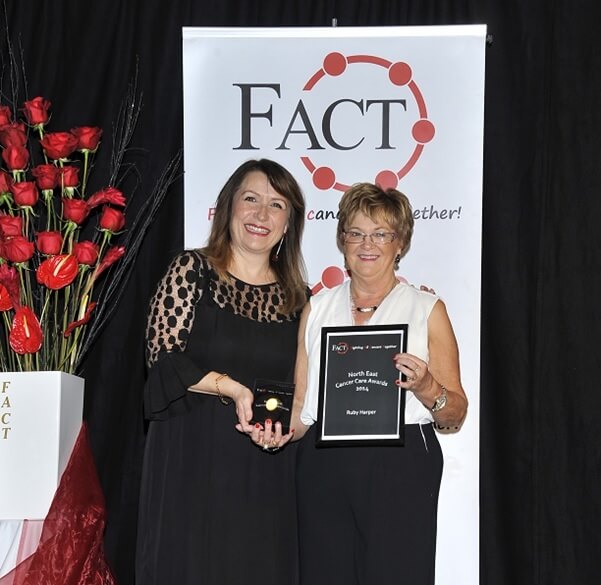 FACT was originally established to help support and provide social opportunities for people with cancer and their families and friends. They build partnerships with health professionals, support groups, services and charities around the area to help those who are going through cancer treatment, they also offer invaluable support to the friends and family of the person diagnosed with cancer.  This is an area that is often over looked when someone is diagnosed with cancer, it can be a very difficult time for the friends and family, particularly helping them understand how best to support the person going through the treatment.  Someone close to you being diagnosed with cancer can leave you feeling completely helpless, but thankfully FACT are there to help guide you through.
We're working to help give people the support that they need after they receive a cancer diagnosis, so £1 from each Insurancewith medical travel insurance policy goes to one of our partnered charities, one of which is FACT. In fact, we've already raised an amazing £10,000 for them with your help!
We also sponsored FACT's North-East Cancer Care Awards, an amazing evening spent with some really inspiring people. I was delighted to be asked to present one of the awards, hearing the amazing stories of the carers was truly humbling and I am so pleased Insurancewith was able to be part of the evening.
Posted on: Dec 01, 2014