Top 5 UK Holiday Destinations
Staycations in the UK are on the rise, especially since the coronavirus pandemic ruined all of our summer holiday plans. With so many beautiful places within our own borders, we have compiled our favourites for you. Here are some of the best places to go on holiday in in the UK; our Top 5 Best UK holiday destinations:
1. Cornwall
Always a firm favourite for the majority of Brits and for good reason. Scones, gorgeous beaches and many a tourist attraction.
No matter where you go in Cornwall, there is always something to see or to do. From visiting Land's End, to St Michaels Mount, to the stunning Minack Theatre in the side of the cliffs.
There are restrictions, as with everywhere, but you can find all the information you need before visiting by clicking the links above.
2. Lake District
With rolling hills such as Loughrigg Fell and Aira Force, large lakes such as Derwentwater and Buttermere, England's highest mountain (Scafell Pike) and the setting for Beatrix Potter's tales, this is one of our favourite places to jump in muddy puddles, go on long picturesque strolls and is a great holiday spot if you're looking for a change of scenery.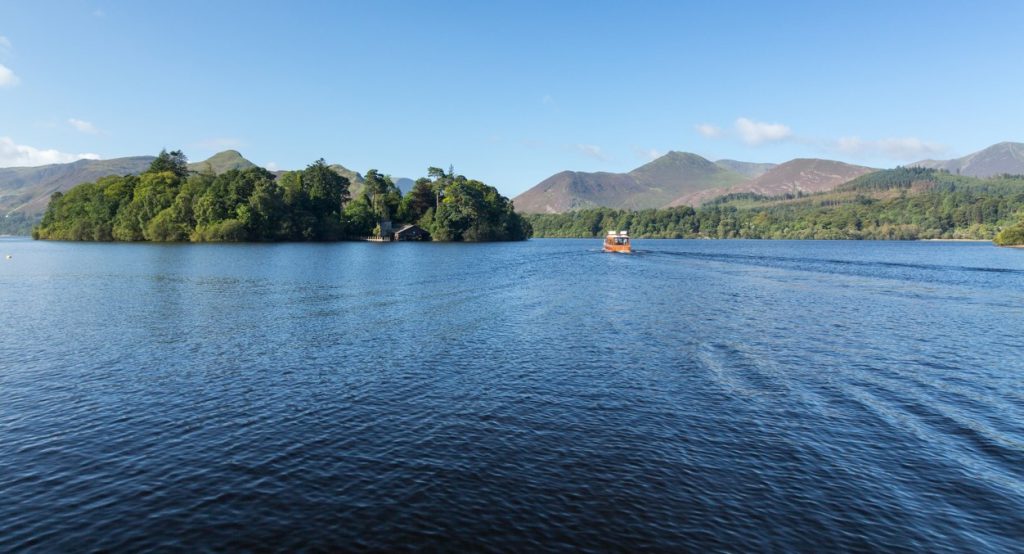 For those of you wanting to take on Scafell Pike, here are some tips and tricks from The National Trust.
Unfortunately, the World of Beatrix Potter is still currently closed, although they are hoping to reopen on 1st August, for more information, click here.

If you're not looking to *do* anything on holiday, Derwentwater has a large amount of shops and cafes to watch the world go by in, or you can cosy up in a local spa or your accommodation for the days when the weather is more typically British!
3. Bristol
One of the best city breaks in the UK, home to the famous suspension bridge and Banksy, outdoor markets, a great local music scene and an abundance of culture. Bristol is a brilliant place to explore if you haven't already visited.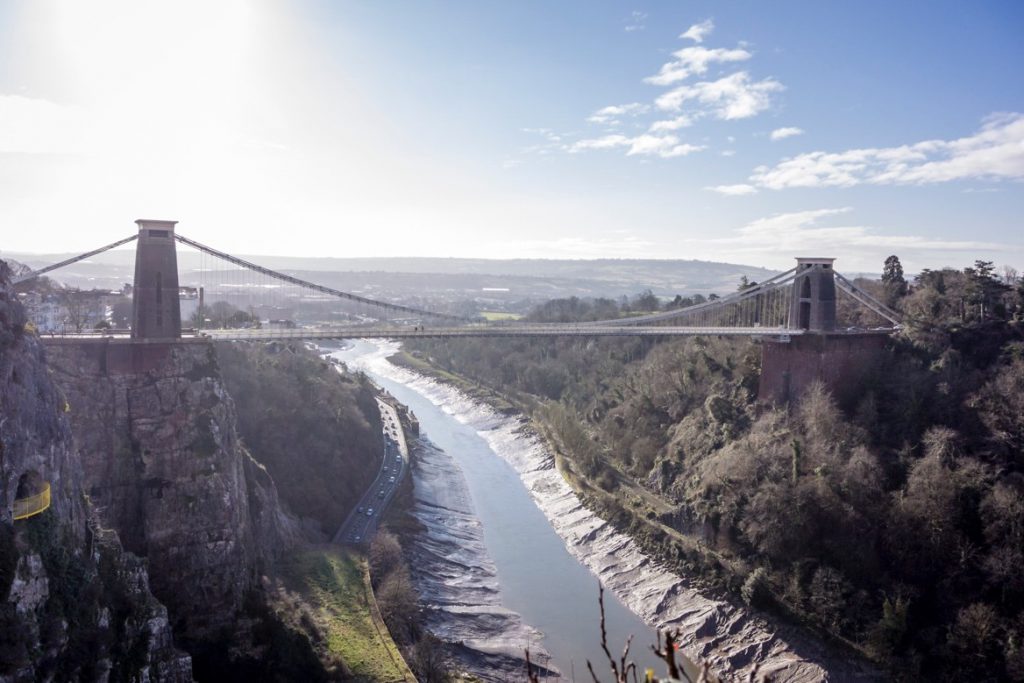 Here's a few things to do currently in Bristol: The Wild Place Project is the home for many amazing animals including Madagascan lemurs and European brown bears and is now open again, pre-book here.
The annual Bristol Balloon Fiesta usually takes place in August, this year there will be the inaugural Fiesta Flypast between 1st-14th August instead and you will be able to see them from all over the city.
It's also worth noting that the city of Bath isn't far from Bristol's doorstep, so if you wanted to stay in one and spend a couple of days visiting the other, it's only a short drive or train ride away.
4. Manchester
Known for its shopping, fantastic nightclubs and sporting history, Manchester is a great, vibrant UK holiday destination.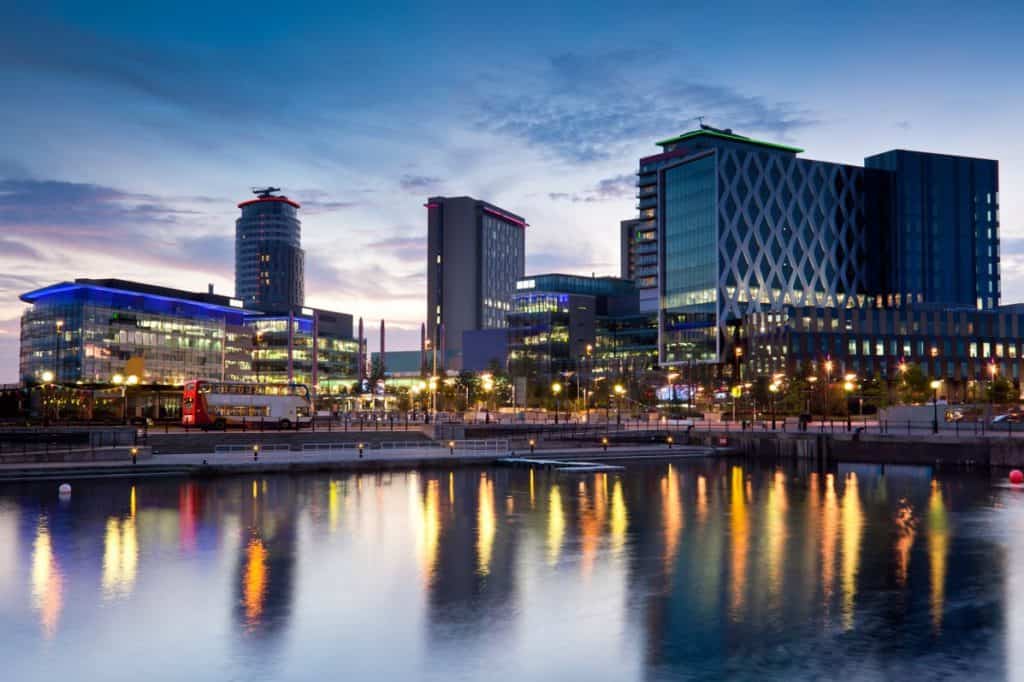 We've found out that the Ice Cream Farm has a drive-thru where you can choose 30 flavours between 12-4 and served either by scoop or a tub that you can take home with you.
The Arndale Centre is ideal if you need to scratch the shopping itch – it has almost everything under one roof!
If you're after a bit more countryside along with your city break, you could take your bikes and take in the scenic routes of Greater Manchester or pop along to the nearby Peak District which has routes for all abilities.
5. Brighton
Last on our list is Brighton, the rainbow town of the south. With the lanes full of cute, quirky shops to eat, drink and shop at, the pier, and the i360 you have so much choice.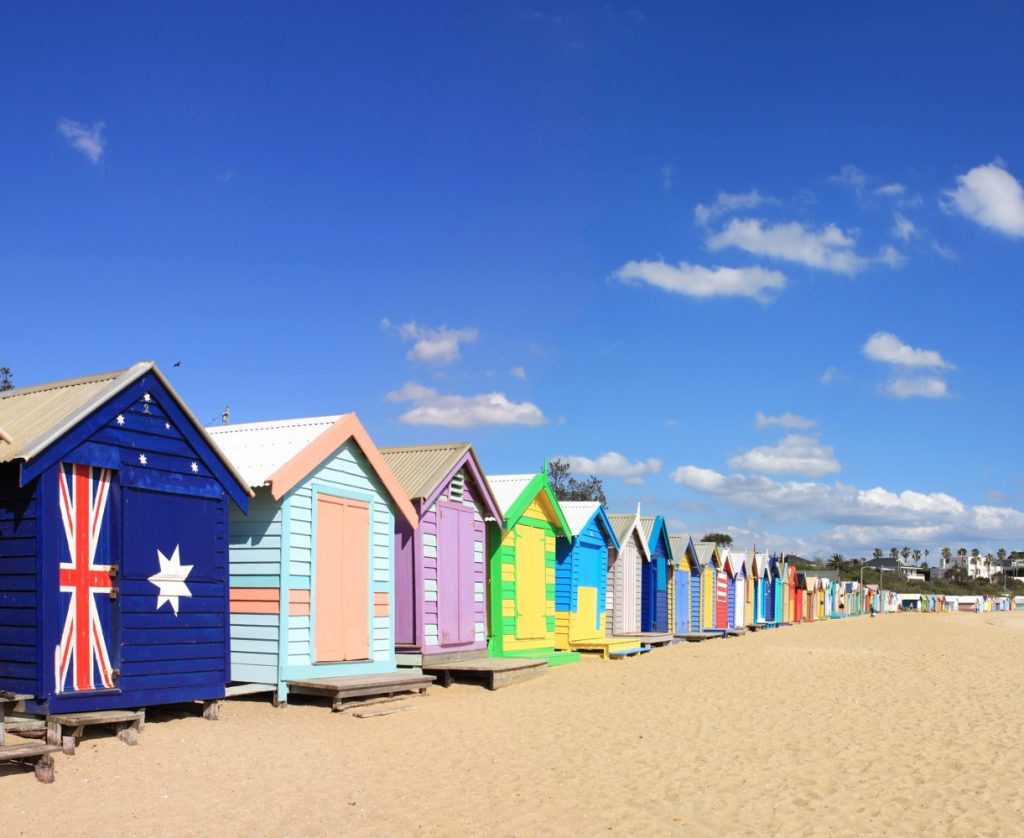 The pier is open for some social distancing fun and just having a stroll on the beach (which is one of the best beach resorts in the UK) you can find incredible views like the one above, but if you want to see them from above, take a ride on the British Airways i360.
A lovely way to spend a summer's afternoon is on a walk along the side of the Devil's Dyke. A National Trust property, it allows for views across Sussex (and there's a walk that leads down to Saddlescombe Farm, where you can enjoy a drink and something to eat before heading back).
If you're the type that's after the perfect landscape, there are various locations along the South Downs where you can take in a view and go for a walk. The Seven Sisters Country Park lay a stone's throw away from Brighton and makes for a nice picnic location.
With all of our destinations, if you need to use public transport then please make sure you are following the guidance for travelling at the moment . Ensure that you look online or call before visiting any tourist attraction, as their rules on facemasks as everywhere is different.
We would always recommend ensuring you have Travel Insurance for any trip, including within the UK, as the cost of cancelling your holiday can be high if you're not protected.
Our Staycation Plus policy covers you for all the usual travel insurance benefits as well as Vehicle Breakdown cover, Property Damage cover, Event Ticket and Attraction Closure cover.
Posted on: Jul 20, 2020