The Most Accessible Places to Visit for Your Easter Break
Rome, Italy
Rome is one of the ultimate destinations to tick off your list and one of the best times to visit just so happens to be in April – perfect for an Easter break! Rome has plenty of accessible bus tours where you can spot all of its main attractions for roughly €25 euros a day.
When you tour the Vatican, it's best to go in the afternoon as it's less crowded. To ensure a smooth experience, they also offer guided accessible tours where you can follow a special route behind roped areas to reach the Sistine Chapel.
Known as the City of Seven Hills, a great tip when planning your itinerary is to start your day at the highest point then work your way down, to guarantee you're rolling downhill from tourist attraction to tourist attraction.
There are over 900 churches in Rome, and the majority of them offer video guides which are absolutely worth doing not only in terms of accessibility but are a great way to learn.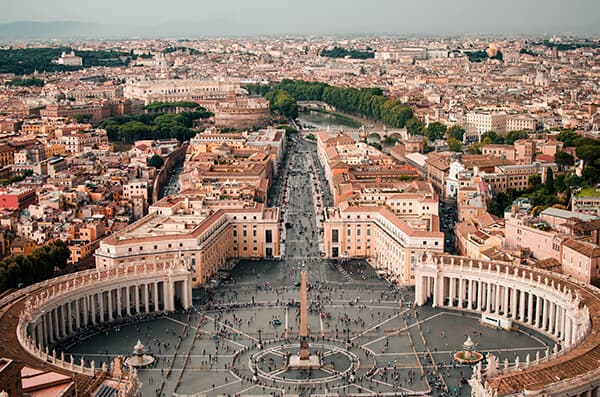 Berlin, Germany
Berlin offers plenty of city buzz, but when travelling over Easter you'll find you're able to take full advantage of its facilities thanks to fewer crowds. In April, Berlin welcomes warmer temperatures as the clouds dissipate and the sun makes an appearance. Most tourist attractions in Berlin have been certified under the Tourism for All scheme (which we're also members of!) and offers plenty of inclusive options to explore Germany's capital.
Be sure to download the free app accessBerlin that will show you the best, most accessible routes tailored for those with limited mobility. This app will offer you 59 stops across 6 routes, so you're guaranteed to spot every sight Berlin has to see. Based on the motto "barrier-free life in Berlin", the multilingual database Mobidat provides a wealth of information on accessible facilities with public access around the city.
When out and about, most U-Bahn stations, S-Bahn as well as the BVG buses and ferries are all wheelchair accessible. BVG buses come ready with extendable wheelchair ramps, and trams can be accessed via a ramp or wheelchair lift. However, take note that there are just two transport services that aren't accessible – the 218 excursion route which is run by vintage buses, and the F24 ferry which is a rowing boat.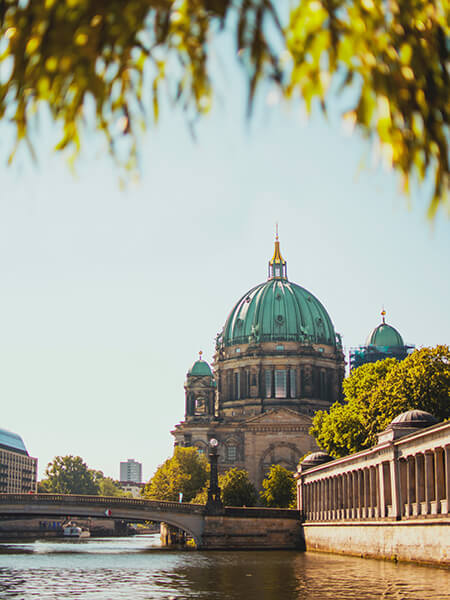 Prague, Czech Republic
April is the ideal time to explore Prague, thanks to milder weather, thinner crowds and being in off-peak season means it's much more inexpensive compared to other popular cities in Europe.
Roads and paths when exploring the attractions and sights around Prague are mainly flat to ensure a smooth journey. Head to the Old Town and Wenceslas Square to soak up all that Prague has to offer, from the Observation Tower, Astronomical Clock to the National Museum of Prague – plus one of its main attractions, Prague Castle, which is fully wheelchair accessible.
Their Metro system is extremely easy to navigate, consisting of three lines, A, B and C and offer accessible transfer stations at Muzeum (lines A & C) and Florenc (lines B & C). It's worth noting, however, that the transfer station Mustek for lines A and B is not wheelchair accessible, but you can ride line C for stops between Muzeum and Florenc.
The main train station, Praha Hlavni Nadrazi, connects travellers to the regional and international rail, the Airport Express Bus Service and the metro's C line. The main train station offers moving walkways and elevators that connect the multiple levels.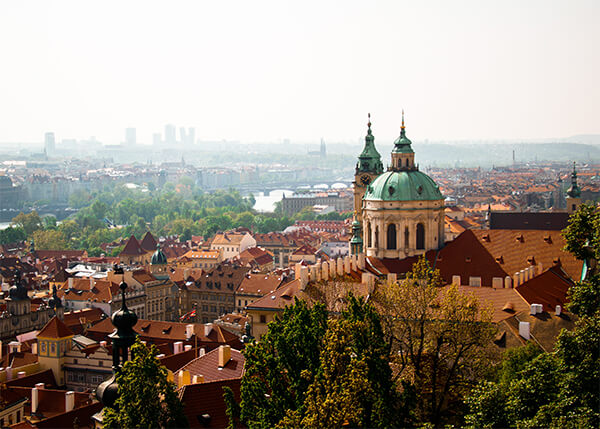 Sicily, Italy
Visiting Sicily in April is bound to be glorious, as the wildflowers begin to bloom, the weather is much warmer (but not too hot) and the crowds are much more bearable. Italy isn't known for being the most accessible country in Europe, however, they are continually making efforts to change this and this stunning island isn't one to be missed. Ortigia and Palermo are certainly more accessible compared to the rest of the island – but thanks to the small size of the island, it lacks the natural gradient that is found on other areas of the island.
The Sicilian capital of Palermo is certainly more accessible compared to the rest of the island due to it being the main city. You can even take a detour to San Vito Lo Capo where you'll find a 100% wheelchair accessible beach with beach wheelchairs available. Alternatively, you can head to the town of Ortigia, one of the only flat towns on the island, and as it's a small island attached to the mainland, it lacks the natural gradient that is found in other areas, making this area much more accessible to explore.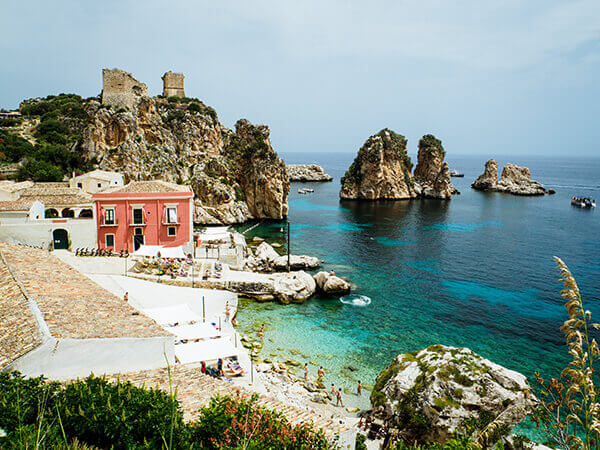 Rotterdam, The Netherlands
Rotterdam and the Netherlands in general are considered to be very accessible and inclusive for people with varying degrees of mobility. All public transport (including boats) is easy to navigate around to see all the hotspots of Rotterdam, a tip when getting around is all wheelchair accessible public transport will be marked with the initials 'ITS'. Another important (and amazing) thing to point out is that travellers who require different forms of accessibility assistance at the airport need not worry; these needs can be catered for without needing to pre-book.
Going in April means you'll be there during one of its driest months, so you don't have to worry about rain putting a damper on your holiday. There are many accessible routes to take to spot all of the tourist attractions, including guided tours via a tour van or hopping on an accessible harbour cruise. The most popular attraction, the Kinderdijk windmills, can be easily accessed via waterbus from the Erasmus bridge that offers a tour highlighting the history of the windmills before setting sail to the windmills lined up along the dikes. However, be sure to give notice in advance for a ramp to be available during the trip.
Copenhagen, Denmark
April is a great month to visit Copenhagen if you love spring weather, but hate busy crowds or need to avoid crowds altogether. Scandinavia is well-known for being ahead of its time, and that includes its efforts in being as accessible as possible.
Home to modern architectural buildings such as the Black Diamond, a famous amusement park and a historic palace, you'll never run out of things to do. For the best accessibility, we recommend visiting Amalienborg, Christiansborg Palace, Den Blå Planet and Tivoli Gardens – just to name a few!
All metro stations in Copenhagen are easily accessible and are all equipped with elevators or lifts. Meanwhile, all S-train stations will have an elevator or step-free access and the regional train (which you may need from the airport) offers assistance through it's DSB Handicap Service, which must be pre-booked more than 12 hours in advance.
If you're exploring the city via bus, you'll find a wheelchair ramp by the middle doors in all Copenhagen city buses, and as this is not automatic you'll require assistance when getting on the bus. However, if you hop on one of the harbour buses you'll find these are completely wheelchair-accessible.
Toulouse, France
Known as 'La Ville Rose' due to the pink terra-cotta bricks that scatter through the Midi Pyrenees region, Toulouse is a beautiful metropolis with plenty of food markets, thriving culture and is a true gem of Southwestern France. When planning your itinerary, be sure to meander through the city for a pit stop at the many squares and cafes available as you head to your next attraction. Most hotspots are accessible, including Space City – an adventure park with a replica of the MIR space station, the Fondation Bemberg art collection and Couvent des Jacobins – the largest Romanesque church in France.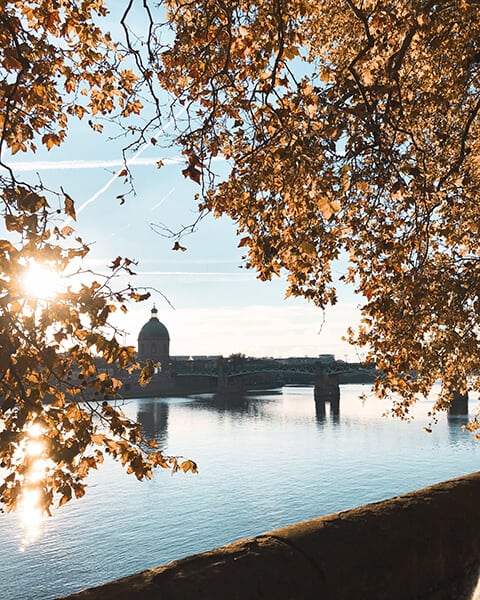 Toulouse has a fully accessible central public transportation system which includes retractable ramps on all trams and buses. While you wait for your next train or bus, you will even receive audio and visual updates on the next arrival.
In 2016, Toulouse gained an inaugural special mention of "Smart City" thanks to its accessible websites along with efforts to share information on accessibility, such as pinpointing which pedestrian crossings have audio guidance and locations of disabled parking spaces.
When travelling somewhere new, one of the most important things to do before you travel is make sure you have the best insurance policy that's tailored to suit your needs, medical or otherwise, with our Single and Multi Trip policies – and you'll receive 15% off when you book online!
Due to the current climate of the Coronavirus, don't forget to stay updated with the latest advice from the Foreign Commonwealth Office (FCO) and read through your policy wordings. For any questions regarding how the Coronavirus may affect your travel plans, head to our FAQ page to find out more.
Posted on: Mar 04, 2020