Five Most Accessible Destinations in Europe
Rome, Italy
Despite being the city of seven hills, Rome is in fact very flat. This makes getting around extremely easy. The charming city of Rome boasts an abundance of historic attractions, superb architecture and delicious restaurants which visitors can spend hours indulging in.
For around €25 visitors can catch a hop-on hop-off tour bus around the city which will take them to many of Rome's main attractions, including the Vatican, Colosseum and Sistine Chapel. Jump off at the mythical Trevi Fountain and explore the wonderful Roman monument, covered in carvings of horses, tritons and shells. The Trevi Fountain's intricate engravings represent Neptune's (god of the sea) home. Why not join in with the Roman coin tossing tradition? Simply close your eyes, make a wish and toss a coin into the fountain. Did you know that on average €3000 are thrown in by visitors each day?
Take a trip to Rome's Vatican City. The world's smallest state is home to the well-known Vatican Palace, St Peter's Basilica and St Peter's Square.  Inside the Vatican Palace lies the famous Raphael Rooms, Borgia Apartments and Vatican Library. There are also many museums including the Picture Gallery, Museum of Secular Art and Etruscan Museum, all waiting to be discovered – look out for Michelangelo's breath-taking paintings scattered in the Sistine Chapel.
During your visit indulge in all the pizza, pasta and supplí (a delicious ball of fried rice, ragú and mozzarella) that you can. The different regions of Italy have their own preferred street food – and Rome's is pizza by the slice. While the Roman's tend to enjoy a classic margherita (standard tomato sauce, parsley and focaccia) there's nothing stopping you from adding a few additional toppings. Why not take an hour or so and dine in an old-fashioned pizzeria? Roman pizzerias offer traditional wood-burned pizzas, smooth craft beers and a buzzing Italian atmosphere. What better way to celebrate being on holiday?
With more than 700 accessible hotels in the city itself, Rome is definitely one to visit.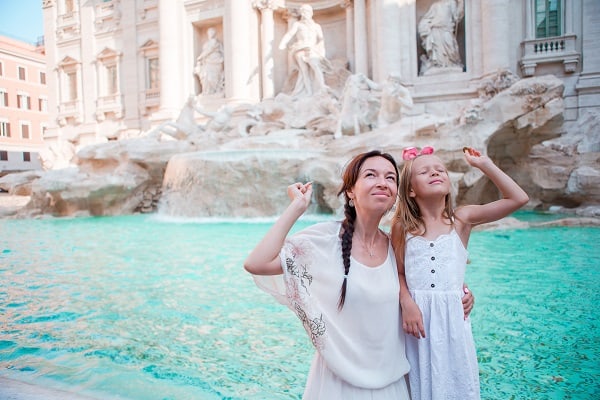 Barcelona, Spain
Barcelona is one of the most wheelchair-friendly countries in the world. In fact, the city is furnished with ramps from the pavement straight down to the sandy shore, which makes accessing the golden beaches extremely easy. Wooden paths also trail along the sand enabling wheelchair users to go right up to the sea. Beach wheelchairs are also available to hire in some spots.
With highs of up to 28° in the summer months, Barcelona is the perfect destination to soak up some of the sun's natural vitamin D. However, holidaymakers must remember to protect themselves from the sun's strong rays by wearing suitable sun cream, avoiding the sun between 12:00pm and 15:00pm and dressing appropriately – we recommend purchasing a sun hat.
Since nearly all buses, metro stations and streets wheelchair friendly, why not take a trip to Barcelona's famous boulevard – Las Rambalas. Enjoy a variety of shops, restaurants and even a spot of karaoke at one of Las Rambalas's famous bars. Indulge in traditional tapas, paella and sangria then finish off your evening with a sing and a dance in the popular Sor Rita karaoke bar.
Barcelona's main attraction, the Sagrada Familia, is the largest unfinished Catholic church in the world. The basilica entices almost 2.8 million visitors a year and has been under construction for nearly 136 years, which makes for a great taste of history. Inside the Sagrada Familia, light pours through the beautifully coloured stained-glass windows, which conflict handsomely with the contrasting stone colours outside – making the basilica all the more endearing. Tickets start from €15, however, we recommend booking in advance to avoid the queues. If you plan to visit in a wheelchair, it's worth noting that some areas in the Sagrada Familia are very steep.
So, for a fun break in the sun, Barcelona is definitely the place to go.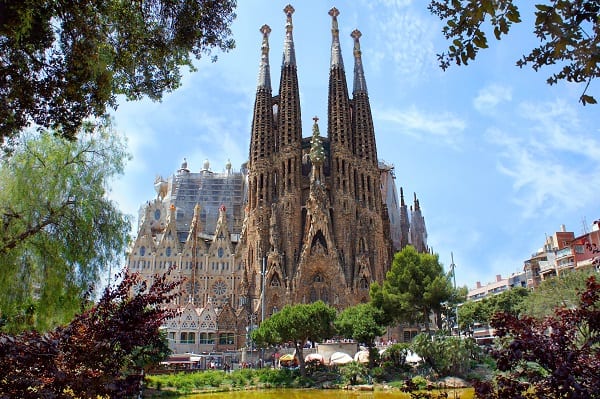 Berlin, Germany
Berlin is an extremely flat city which makes it the perfect destination for visitors in wheelchairs, or those who struggle to walk on cobbled streets. Whether you visit Berlin for a weekend, week or even a whole month, there will still be so many incredible attractions that you simply won't have time to explore.
Take a trip to the world-famous Berlin Zoo and spend an afternoon admiring the magnificent elephants, lions and zebras as they roam around in their habitats – if you're lucky, you might even be in time to watch them feed. Berlin Zoo poses hours of fun for the whole family and has a great gift shop to buy a souvenir and savour the memories made forever. The zoo also has wheelchair hire for those who need a rest but still want to join in with the fun.
Have a day exploring all of Berlin's historic museums. We recommend visiting Berlin's Neues Museum. The bombed-out ruin has been rebuilt and is even more endearing than before as it tells its story through the museums surviving walls, wounded paintings and brand-new spaces. It is a representation of the human race's ability to create, destroy and preserve. Artefacts in the wonderful Neues Museum include Egyptian queen Nefertiti's bust, Heinrich Schliemann's Trojan antiquities and a Neanderthal skull.
You could always relax in one of Berlin many beautiful parks. Tiergarten Park, similar to London's Hyde Park, offers a variety of grassy areas ideal for relaxing in. Naturists will be pleased to know that in secluded areas of the park, naked bathing is permitted. Tiergarten Park is a popular destination for visitors to run, bike and canoe in. With many cafes dotted around the park, why not grab a coffee or take a picnic and spend the day lazing around watching the day go by.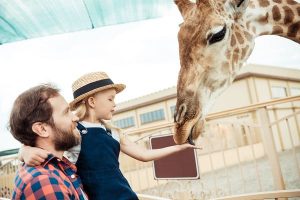 Vienna, Austria
From sky-scraping sights, intimate meals out and unusual ice cream parlours, Vienna is the best place for holidaymakers who fancy something a little different. The city is also one of the most wheelchair friendly destinations in Europe.
Located at the entrance to Prater Park, the Wiener Riesenrad Ferris wheel is a must-see attraction in Vienna. Built in 1897, the Austrian version of the London Eye stands at over 200ft tall and is one of the best ways to see the remarkable views of Vienna. For couples on a romantic getaway, we recommend booking a cabin on the wheel and enjoying an intimate dinner for two – it's an experience you'll never. However, those not keen on heights are probably better off sticking to the trams.
Visit Vienna's open-air market, Naschmarkt, and indulge in an assortment of traditional Viennese cuisines. Go back in time with your taste buds as you enjoy Vanillekipferl (a sweet pastry moulded in a horn shape which pagans used to offer the female gods), Wiener Schnitzel (a traditional dish closely associated with Vienna, but actually from Milan!) and Tafelspitz (a classic Viennese boiled beef dish). Chocolate is also a luxury in Vienna, so remember to take a bag and some cash and stock up on all the fresh Viennesse delicacies you can.
The Imperial Palace is definitely worth a visit for taste of Austrian history. The palace is almost a city-within-a-city as it has rapidly grown throughout the past 700 years. Each Austrian ruler since 1275 has added alternations and as a result, the palace includes a variety of different architectural styles. From Gothic, to Rocco and Classicism, it's ideal for holiday snap. There's also free admission for individuals who accompany a visitor in a wheelchair and reduced admission fees for visitors with special needs.
Whether you're a devoted vegan or curious carnivore, tourists must give Vienna's first vegan ice-cream parlour a visit. With 18 entirely vegan flavours of ice-cream it is an experience that very few countries offer.
So, what are you waiting for?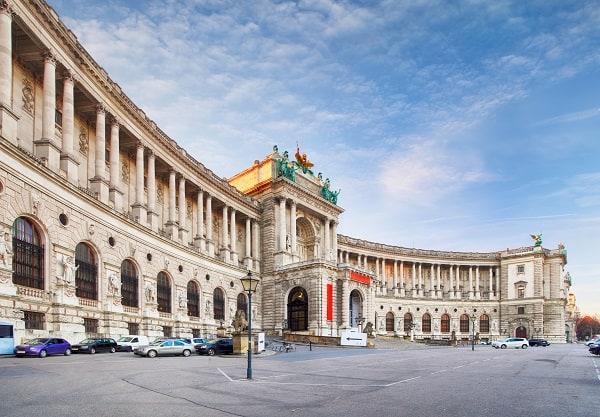 Ljubljana, Slovenia
Winner of 'The European Green Capital 2016', Ljubljana is one of Europe's best kept secrets. The Slovenian capital is one of the greenest and most wheelchair friendly countries in the world and many people have never even heard of it!
Ljubljana's commitment to wheelchair accessibility means there are many ramps across the city and nearly all methods of transport are wheelchair friendly. Many of Ljubljana's roads don't even have curbs – they just blend into the pavement. This makes exploring the city easier than ever.
Ljubljana bursts with young energy, so why not join and discover all the city has to offer – Slovenian style. Glide through the old town on a Segway or paddle-board down the Ljubljanica river, which flows through the very heart of the city centre. Experience the boutique shops, snug cafes and lively bars that rest along the river's high banks. Just remember to put on sun cream, as temperatures can reach up to 27° in summer.
Similar to the Slovenian word 'ljubljena', meaning beloved, Ljubljana is quite literally the city of love. Stroll along to Butchers Bridge and seal your love with a padlock secured to the famous bridge. Why not include a secret message which only the two of you will understand? Take a trip to Ljubljana's enchanting hilltop castle. The picturesque castle is a great viewpoint to see the city and spend some precious time alone. Why not go as the sun starts to set for that extra romantic feel. The castle is also wheelchair friendly so everyone can enjoy these moments.
Visit Metelkova Mesto – a bohemian area of Ljubljana full of contemporary street art, live music and vintage clothes shops. Surrounded by bars and clubs, the cool art district comes to life after dark. Visitors can enjoy an evening full of jazz music and street theatre or simply sit back and appreciate their time in the wonderful Ljubljana.
With copious amounts of green space, fresh Slovenian air and welcoming residents, Ljubljana is the perfect place to relax, unwind and take in the charming Slovenian views. So, book your 2019 get away today!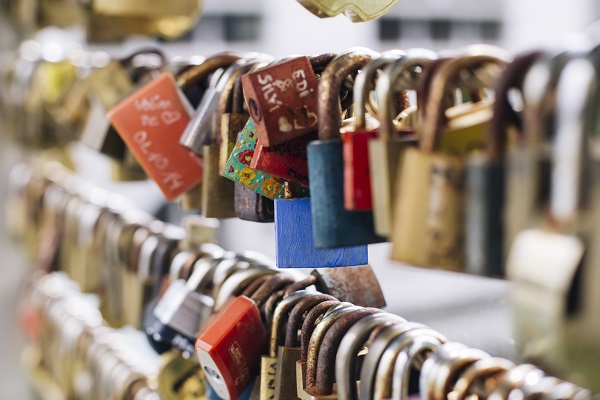 Save up to 98% against other high street brands with our unique and personal approach to your travel protection. So, what's stopping you? Book your well-deserved 2019 getaway today.
Prices and information correct as at December 2018.
Posted on: Jan 02, 2019