Top five ski resorts in the world for expert skiers
Best-selling author and journalist Malcolm Gladwell wrote in his book 'Outliers' about the '10,000-hour rule'; claiming that the only way to achieve world-class expertise in any skill is by practicing the correct way for a total of 10,000 hours.
That's a long time to be on the slopes, but expert skiers will tell you that it's not hard when you love what you're doing. Skiers are as passionate as hobbyists come, and experts in particular take it very seriously. But when you've put in your hours and have gained expert status, where do you go from there? Literally? Where should you go to continue testing yourself?
Here are six of the top ski resorts in the world for expert skiers; we hope you find your next big challenge right here.
Jackson Hole Mountain Resort – Wyoming, USA
Wyoming might not be one of the most well-known states to non-Americans, but it sure does have a lot going for it. It boasts beautiful vast plains, the Rocky Mountains, and Yellowstone National Park – not to mention one of the best places to ski in all of North America right now.
The Jackson Hole Mountain Resort has many runs spread across all difficulty levels, so even beginners and intermediate skiers can have a great time; but the majority of slopes here are steep and very difficult. Corbett's Couloir is one of the gnarliest by far, with its 20+ foot drop.
The busiest time of year here is in the summer, so you might be able to get more room on the slopes (and a better deal) if you visit in the winter.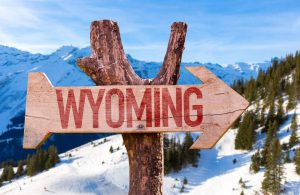 Chamonix – France
For some of the world's steepest and most-challenging slopes, you need to get yourself to France. The legendary Chamonix Valley surrounds Mont-Blanc, Western Europe's tallest mountain, and will present even the most advanced skiers with some tough runs to execute.
The resort has long been considered something of a mecca for ski enthusiasts, and it's not hard to see why. Most of Chamonix advanced skiing is done off-piste, but there are black runs too. The 3,281ft Point de Vue run in the Grand Montets is narrow, icy and bumpy, while skiing down from the Vallée Blanche along the Couloir des Cosmiques run will see you clock up 10,000 vertical feet.
As a popular resort, there are also softer runs for less experienced skiers, so be sure to being your family and friends along for the ride too.
Whistler Blackcomb – British Columbia, Canada
One of the most popular and diverse ski resorts in the world, Whistler Blackcomb is a must for extreme skiers. The beauty of this place – besides the natural beauty of the landscape – is that not only will your lift pass give you access to both the Whistler Peak and the Blackcomb, but you can also find some tough runs straight off the ski-lift system without having to traverse too far.
The Robertson's run is particularly tricky due to chunky avalanche debris that collects on the slopes – be careful you're not distracted by the amazing views of Blackcomb's 7th Heaven either!
Whistler's snow is best in mid-January and February. Casual skiers can get their fill on the smooth blue runs, and away from the slopes it's a fun-filled town with excellent nightlife.
Monte Rosa Ski Area – Italy
Stretching from Alagna to Salati Pass and the Punta Indren, right through to the Vai di Gressoney, you'll never get bored in the massive Monte Rosa area in Italy. The majority of the many ski slopes are considered intermediate, but those which are for experts are incredibly tricky.
These resorts are known internationally for their freeride off-piste skiing on isolated terrain. It's also regarded for its heli-skiing possibilities – so the idea of hitting isolated and dramatic areas appeals, there are few better than Monte Rosa.
Everyone has to rest sometime, and when you're not surfing the powder you and your fellow skiers can enjoy the wonderful Italian alpine charm.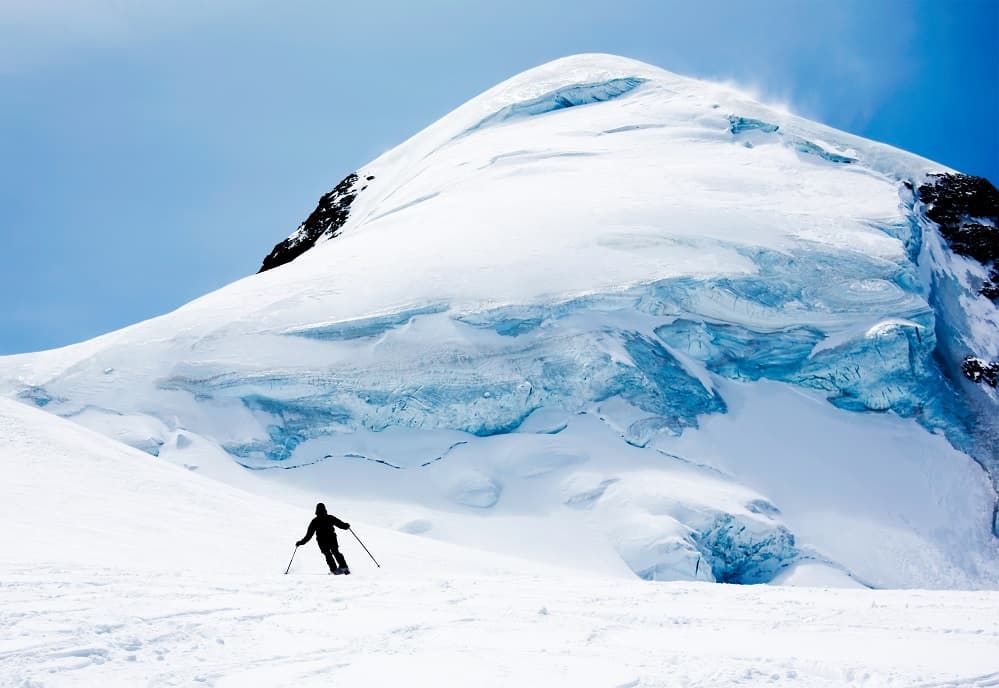 Verbier – Switzerland
With more than 100 lifts and 400km of runs, Verbier is Switzerland's largest ski area. The views at the top of the 3,330m Mont Fort (as seen in the image above) are spectacular, and it's an incredible place for expert skiers to ply their trade. In the surrounding areas there are three other valleys – Nendaz, Veysonnaz, and La Tzoumaz.
Home to the gruelling Patrouille des Glaciers touring race, you can rest assured that the terrain here will give you a challenge. The best big skiers in Europe visit regularly to compete on the toughest runs including Stairway to Heaven and Rock Garden.
The only drawback is that there's not a great deal to do away from the slopes, but that's not to say it isn't a fun place. There are plenty of shops, bars, restaurants and cafés at the bottom of the Médran gondola, and the resort attracts a youthful, energetic crowd.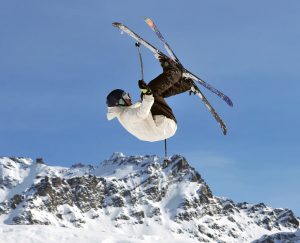 So, where will you be heading? Are there any resorts on this list that you've yet to visit? Have a great time, but remember – the bigger the challenge, the greater the risk. Make sure you book winter sports travel insurance before you go!