Travel Insurance for people living with Cystic Fibrosis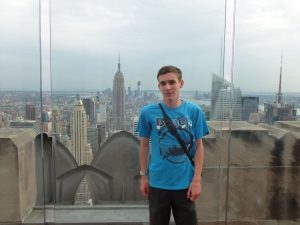 I have 2 children aged 17 and 9 years old who both have Cystic Fibrosis – a genetically inherited life-threatening condition.
Since Cystic Fibrosis entered my life over 12 years ago I have frequented the Cystic Fibrosis Trust Forum for support, advice and help.  I have seen umpteen Threads on the Forum about travel insurance from adults living with the condition and from parents of children with Cystic Fibrosis also.  Some of the quotes they have received are, quite frankly, downright disgusting!!  Astronomical amounts which, in some cases, work out more expensive than the holiday itself!  This obviously puts those living with CF off travelling abroad, which is, to me, discrimination for living with such a complex medical condition. Cystic Fibrosis is not the same in any two people – even siblings, and I should know only too well as a parent of 2 boys with CF.  Granted, some of those living with CF have far more needs than others – some need oxygen to travel – some have had transplants, or are waiting for a transplant, some have liver problems, kidney problems, diabetes, joint problems and travel with a great deals of medical equipment and medication.
Some spend a lot of time in Hospital every year for IV antibiotics – others do home IV's, leading to less time in Hospital, but this, for a person with Cystic Fibrosis, is generally routine – mostly every 3 months to keep infections under control.
Travel insurance companies have various questions they ask when quoting for a pre-existing medical condition and as soon as you mention that you or your child with CF has been in Hospital for treatment in the last 12 months, they will either not insure you or the cost rockets.
It seems to me that most travel insurance companies are living in the past – the past where treatments were not as good as they are today – where people with Cystic Fibrosis were not monitored so closely – where things like antibiotics – oral and Intravenous – were not so widely available – where nebulisers were plugged in with a hose hanging out the window which made a noise so loud you had to turn the TV up full volume to hear it!  Travel Insurance Companies should do some RESEARCH on Cystic Fibrosis and current treatments.
In July of this year I found myself in need of Travel Insurance to cover myself and my eldest son for a trip to New York in August – I'd left it to the last minute as ringing around various places for quotes did not appeal to me – endless questions to ask – some of them downright stupid!  – answering questions I hope I never have to say yes to and then getting a figure at the end which is way over budget set aside for insurance.
I tried two Companies initially – once which I had used for a trip to Cyprus the previous year which was quite reasonable – and that was for both my boys.  This time, not so reasonable!  They set off at just over £305 – which I was shocked by!  When I'd used them the previous year for a trip to Las Vegas with Dan they had cost me £85 – I found it hard to understand why their quote was so much more in less than a year – no different treatments, no Hospital stays since September 2010 – nothing had changed!
The next Company quotes me for £274 and were haggling to reduce it every time I said that was too much – so they were obviously not set prices quoted.
Just about to give in when I remembered the friendly banter from an insurance company I follow on Twitter which I know insure pre-existing medical conditions – INSURANCEWITH.   Having problems getting through to their Agents on the telephone being held in a queue resulted me in Tweeting them direct for  help – in response they took my phone number and an Agent rang me back that afternoon.  They do ask a few more questions for the Insurance Quote, which I was happy to answer, and was even happier with the £81.50 quote, which I took out straight away – this price covered Dan for Cystic Fibrosis and me, with no pre-existing medical conditions.  No hassle, no awkward questions – just yes, no answers.
Result = Two very happy travellers!
It is essential Travel Insurance is taken out for a trip to USA even more than to Europe due to the cost of medication and hospitalisation.  Thankfully we had no need to make use of the insurance whilst in New York and a good time was had by all.
To anyone seeking travel insurance cover for Cystic Fibrosis, I would recommend Insurancewith every time – friendly, professional, considerate and affordable!
Thanks to Lorraine Barnes for today's blog.