MIND launches new campaign to help those with mental health problems
For all of us, the day to day financial pressures can sometimes become difficult to manage, but for those with mental health conditions, these pressures can become amplified and harder to deal with. Those with mental health issues often need support to stay connected and things like social anxiety and other social symptoms that occur as a result of their condition, as well as managing mortgages, welfare benefits and having a job. Without this support, people can often find it hard to cope and their condition worsens.
Mind, the mental health charity, have launched a new campaign called #LifeSupport, based on the results of a recent survey.
In partnership with YouGov, the survey found that nearly 50% of people with mental health issues have considered or even attempted suicide because of financial issues such as money, housing or benefits.
Whilst other factors also included loss of a job and relationship breakdown, the charity has launched a brand new campaign to help those under pressure from the reasons listed.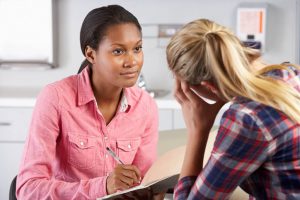 The new campaign, launched by MIND this week, aims to highlight the importance of local community services that can provide individuals and families with advice, information and social contact.
Sophie Corlett, the Director of External Relations at Mind, said: "Good community support services can help people with mental health problems stay well, avoid crisis, and remain connected to their community."
"But this type of support is under threat and getting harder to find. That's why we've launched our 'Life Support' campaign, to highlight the importance of services that help people with mental health problems tackle social problems that often result from and affect their mental health."
Alison Fisher, Chief Executive of Mind BLMK said: "It is really important that people locally are able to access help when they need it. Having support in times of difficulty can make a huge difference and helps people stay well and move forward in their lives, thus reducing the demands on local health services. This campaign highlights how important it is that this support is properly recognised and funded."
To see the film created specifically for the Life Support campaign, simply search 'Mind Life Support' in Youtube.
Posted on: Apr 08, 2016