'Ski gramping' holidays soar
The latest travel buzzword to hit the industry is 'gramping'. For those that don't know, gramping means to go on holiday with your grandparents, and now 'gramping' has hit the ski industry.
Grandparents have also been repeatedly cited as one of the most important parts of the modern ski holiday, with research recently commissioned by the all-inclusive holiday operator Club Med, found that a one in five holidaymakers have been on a ski holiday with extended family including grandparents over the last two years, and four in five people have said they are considering or planning skiing with the more mature members of their family for their next trip abroad.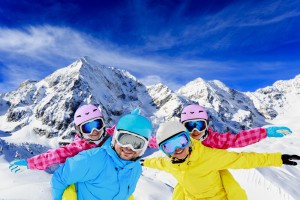 The study also showed that 13 per cent of third generation travellers 'took on financial responsibility for the family holiday', suggesting that taking grandparents on holiday with you and your family could increase the chances of them footing the bill for the entire trip.
Gramping first emerged in the travel markets in 2011, when research appeared to repeatedly show that more and more family units were planning holidays and trips to include children, parents and grandparents.
The report commissioned by Club Med has only supported that this appears to be a growing trend, citing the 'idea of shared memories' as the primary reason that families are travelling in increased groups and numbers.
Travelling with older members of the family isn't a novel idea – many people find it preferable to have two or more sets of adults on the trip in order to split childcare and costs, as well as indulging in the 'shared memories' aspect that Club Med say they endorse.
Graham Bell, the former Olympic skier said: "I've been skiing with my family for as long as I can remember. It's great when we all get together as a group and go skiing. Hitting the slopes is a great way to keep fit and teach generations old and new the importance of family time."
Posted on: Jan 02, 2015